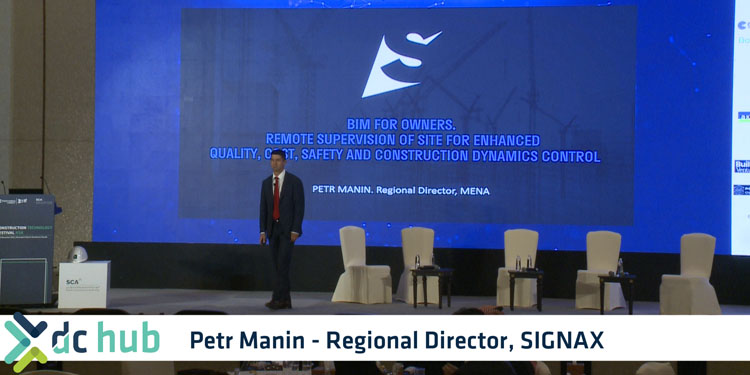 In the dynamic world of construction, where projects are becoming increasingly complex and technologically advanced, the role of project owners has evolved significantly. To meet the demands of modern construction, owners are turning to innovative tools like Building Information Modeling (BIM). This technology not only enhances project quality, cost efficiency, safety, and control but also facilitates remote site supervision, making it a game-changer for construction project owners.
Building Information Modeling (BIM) is a sophisticated digital approach that revolutionises the way construction projects are planned, designed, built, and managed. While it's often associated with architects, engineers, and contractors, BIM has a significant impact on construction project owners as well. BIM for owners entails leveraging BIM technology and data throughout a project's entire lifecycle, from conception to operation and maintenance.
One of the most compelling advantages of BIM for owners is the ability to remotely supervise construction sites. Hear more from Petr Manin, Regional Director, SIGNAX about this innovative approach and find out how it enhances several critical aspects of construction project management:
Real-time Progress Monitoring: Traditional site visits are costly, time-consuming, and may not provide a complete picture of progress. With BIM, project owners can access real-time updates through 3D models and data, enabling them to monitor construction progress from anywhere in the world. This eliminates the need for frequent on-site visits while ensuring that owners remain informed at all times.
Quality Assurance: Maintaining high-quality standards is a top priority for any construction project owner. BIM provides a comprehensive view of the project, allowing owners to identify potential issues early in the construction process. By remotely supervising the site using BIM, owners can address quality concerns promptly, preventing costly rework and delays.
Cost Efficiency: Effective cost management is crucial for the success of any construction project. BIM's data-driven approach helps owners make informed decisions, optimize resource allocation, and identify cost-saving opportunities. With remote site supervision, owners can closely monitor project expenses and implement necessary adjustments without being physically present on-site.
Enhanced Safety Measures: Safety is paramount in construction. BIM enables owners to collaborate with project teams to develop and enforce safety protocols. By remotely supervising the site, owners can ensure that safety measures are followed rigorously and promptly address any safety concerns that may arise.
Greater Control and Decision-making: BIM equips owners with a holistic view of the project, including 3D models, schedules, specifications, and cost data. This wealth of information empowers owners to make informed decisions, mitigate risks, and maintain greater control over the project's direction.
As construction projects become more complex and geographically dispersed, the adoption of Building Information Modeling (BIM) for remote site supervision is a strategic move for construction project owners. BIM not only enhances project quality, cost efficiency, safety, and control but also provides the flexibility and insight required for remote monitoring. With BIM, owners can confidently navigate the challenges of modern construction, ensuring successful project outcomes while optimizing resources and minimizing risks. In an era where connectivity and data-driven decision-making are paramount, BIM is the key to unlocking the full potential of construction projects for owners.