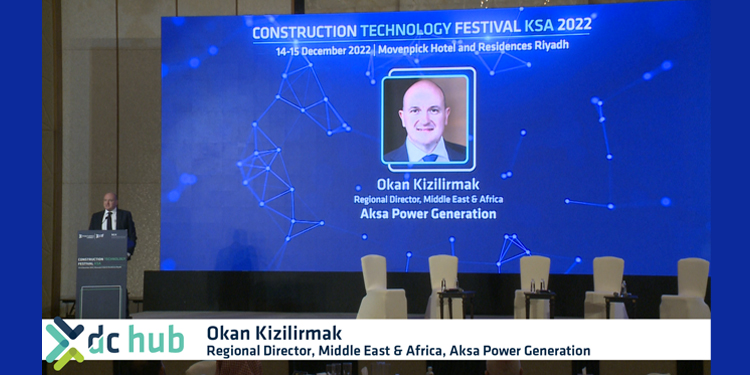 In the fast-paced evolution of urbanization and technology, the concept of Smart Cities has taken center stage. These futuristic urban environments promise improved quality of life, enhanced sustainability, and unparalleled connectivity. However, beneath the glossy veneer of these cities lies a fundamental requirement – sustainable power generation. Aksa Power Generation, a company with a rich history, is stepping up to meet this need and play a pivotal role in shaping the cities of tomorrow.
Aksa Power Generation: A Legacy of Innovation
Aksa Power Generation, founded by Ali Metin Kazancı in 1968 as an electrical motor factory, embarked on a remarkable journey of growth and innovation. It didn't take long for the company to establish its prowess, manufacturing its first generator set in 1984. In a relatively short period, Aksa became an expert in machinery and hardware for electrical energy supply.
Today, Aksa Power Generation stands tall as one of Turkey's largest 100 industrial companies and exporters. It's not just a leader; it's a pioneer, setting industry standards and driving innovation in power generation technology.
Aksa Power Generation's commitment to excellence is reflected in its diverse product portfolio. The company manufactures gasoline, diesel, natural gas, and marine generating sets, catering to a wide range of power requirements, from 1 kVA to 3.125 kVA. Furthermore, Aksa also produces lighting towers and generator hardware, ensuring a holistic approach to power solutions.
Aksa's global footprint is a testament to its dedication to serving the world's power needs. With manufacturing facilities in Turkey, China, and the USA, as well as trade centers in the Netherlands and the UAE, Aksa has positioned itself as a global leader and pioneer within the industry. The company has its sights set on even greater heights, aiming to rank among the top three global manufacturers by 2025.
In an era where environmental sustainability is paramount, Aksa Power Generation is leading the charge. The company has consistently invested in technology to develop generators that are not only less noisy but also environmentally friendly, with lower fuel consumption. This commitment to sustainability aligns perfectly with the Smart Cities of the future, where eco-friendliness is a core principle.
Aksa Power Generation doesn't just deliver world-class products; it also ensures unparalleled service. With over 35 years of experience, Aksa operates in 178 countries worldwide, providing uninterrupted services through its 24/7 service guarantee. This commitment to service extends across various industries, including healthcare, construction, mining, and data centers, where dependable power generation is non-negotiable.
As the world marches forward into an era of interconnected Smart Cities, the need for reliable and sustainable power generation has never been more critical. Aksa Power Generation, with its rich history, global reach, and unwavering commitment to innovation and sustainability, is ideally positioned to play a pivotal role in shaping these cities of the future. In conclusion, Aksa Power Generation isn't just a manufacturer of generators; it's a key enabler of progress. With its dedication to providing sustainable, efficient, and reliable power solutions, Aksa is contributing to the foundation upon which Smart Cities will thrive. As we look ahead to a future where cities are smarter, greener, and more connected than ever before, Aksa Power Generation is a beacon of hope, lighting the way towards a brighter, more sustainable world.
Okan Kizilirmak, Regional Director, Middle East & Africa