Digital Construction Hub (DC Hub) is a community and industry resource for AEC professionals who are advancing the adoption and use of digital technologies and construction 4.0. Aimed at individuals from the public and private sectors from all disciplines within the built environment, it provides intelligence and practical advice on construction technology, use-cases and new ways of working that have improved project delivery, safety and innovation. Representing project owners, developers, consultants, contractors and solutions providers. DC Hub champions technology use in construction, through applications that provide real value and benefit to projects, be that through time-management, safety, sustainability or costs.

DC Hub is managed by Ventures Connect, a partnership between Ventures Middle East and b2b Connect – two businesses committed to empowering companies across the Middle East and Africa Region while enabling critical connections with key stakeholders and decision makers across various industries.

Established in 2002, Ventures Middle East (VME) is an international management consulting company providing strategic business advisory services across the GCC and the wider MENA region. Since inception, our multinational executive leadership team empowers clients with access to an established business network, market insights and the competitive edge necessary for success. We cover all sectors and industries and provide unparalleled customized analysis and superior strategic insights.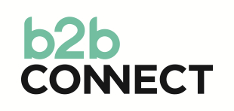 b2b Connect provides content development across a range of business-to-business formats. We develop business-focused content for core sectors, deliver sponsorship and exhibition revenues, conduct industry research and trends analysis, deliver market scoping and commercial validation, and organise trade missions and b2b meetings. We design, manage and produce events for a range of industry-leading clients in the Middle East, North Africa and Turkey (MENAT). Run by senior media professionals, we have a track record of creating innovative and market-driven business-to-business solutions.