Update: Congratulations to Shilpa Mistry-McCallum, who won the award for Woman in ConTech at the Construction Technology Award.
Shilpa Mistry-McCallum, Middle East Unit Digital Lead, Mott MacDonald has been shortlisted in the Woman in ConTech category of the Construction Technology Awards. Here, she outlines project highs, dealing with resistance to change and why more women should carve careers in construction.
[DCH] What got you interested in a career in your area of construction technology/digitalisation?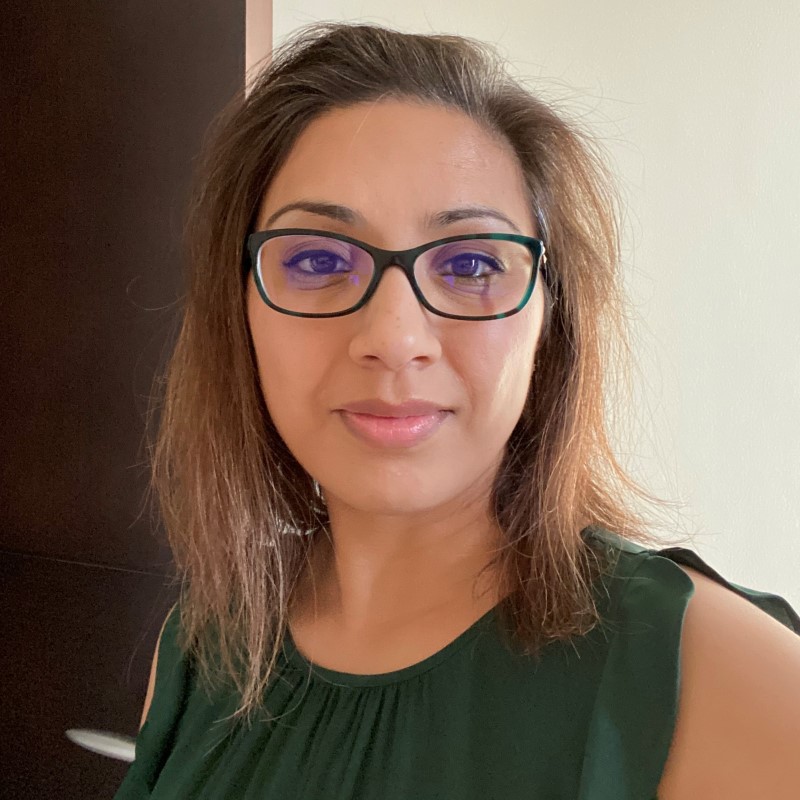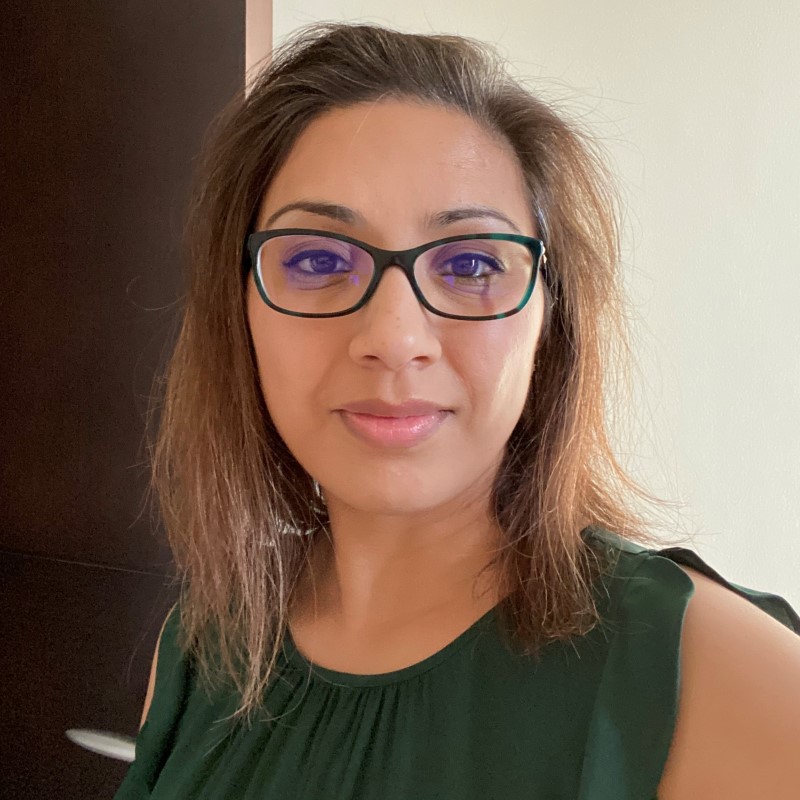 [SMM] My first job was as an engineering assistant at a small boutique consultancy where I was able to experience a range of responsibilities. It was at this point that I developed an interest in solving complex design arrangements using 3D technology and graphics applications. These tools were used to communicate the design intent to many stakeholders in the supply chain, who very much appreciated this method. Since then, I have grown my skills, becoming increasingly involved in large scale, complex projects, and digital programmes at a couple of large and internationally recognised consultancies.
Most recently, I have taken the lead on Digital Twin and Digital Advisory activities in the Middle East region for Mott MacDonald – this is looking beyond BIM during the design to construction project lifecycle and collaborating with clients, operations and facilities management teams to determine how Information and digital can create Digital Twins and provide the much needed insight to support informed decision-making to run unique assets at their optimum; exploring energy consumption, Capex/Opex and outcomes with the idea to apply this logic on the wider portfolio of assets.
Of the projects you have worked on, which do you consider to be most important/ a favourite? Why?
It is hard to choose, however an early career favourite that proved pivotal to where I am today, was the Fellowship Centre, Huddersfield, UK. This project was a huge learning curve which brought me much joy and new skills as well as the inspiration to leap into digital. I worked on this from inception through to construction, liaising with contractors, specialist designers and architects and communicating through 3D methods as well as face to face to make the project a true success.
I designed a two-storey structural steel tree feature for the main focal point of the new purpose-built Fellowship Centre, through the application of intricate 3D design development. The tree was designed with elliptical steel columns in which the top branches were connected to the steel roof structure with a spherical rooflight directly above to further emphasise the tree and cast beautiful shadows below. There was a waterfall midway at staggered levels, done by incorporating spigot designs. This allowed water to trickle down evenly into the shallow pool at ground level and this further accentuated the polished tree structure, triggering a completely tranquil vibe and a sense of wellbeing as you enter the building. This project is a favourite because the end-product was a result of creativity, determination and collaboration.
What skills have been most important for you to reach this point in your career? Why?
Resilience
Collaborative
Courage
Creativity
Patience
Approachability
Digital roles and responsibilities are constantly evolving and more so in the last five years as the industry really grapples with digital transformation and adoption on so many levels and in different areas. Alongside this, project delivery has evolved, skillsets in the industry have advanced, requirements and expectations have changed. We are in a digital era where significant advancements have been made and are still being made – we are working with diverse teams in multiple locations, adopting flexible and agile working, using smarter methods of doing everything in our daily lives. Courage, teamwork and connected thinking truly lead to more effective working with compounded benefits and happier environments. All of this is possible with such skillsets and these have been fundamental in my journey and to where I am today.
How are attitudes towards use of construction technology changing? Are you seeing this bring benefits?
I see many organisations changing their stance on construction technology and digital. Global KPIs such as the Sustainable Development Goals (SDGs), Environmental, Social and Governance (ESG), and huge climate pressures are forcing many clients to demand improvements and efficiencies, therefore we are seeing a major push to rethink design, construction and delivery – with digital playing a central role throughout. As organisations celebrate the advantages and reap the benefits of construction technology and digital, others in the industry are trying to keep up with change. With education, transformation programmes and new faces, attitudes are positively changing and this is bringing about fresh, collaborative and connected thinking, resulting in a range of benefits for organisations, careers and outcomes.
Have you faced any roadblocks and how did you move past them?
I have faced many roadblocks! The common one throughout my career being resistance to change. I have come across many who have successfully carried out their roles and responsibilities in this industry in the same way for years and years, and so introducing change to them was challenging. However, with education, executive support, encouragement and continuous discussions, change did prevail. Success has not always occurred in the first round, sometimes it has taken a couple of rounds however the journey itself is important – the lessons learnt are essential for achieving and sustaining permanent transformation and accomplishment.
If you were encouraging more women to work in this industry, how would you sell it to them?
Our industry is evolving and diversifying, and organisations have realised the array of expertise, confidence and different perspectives women bring. I would advise women to be confident of their choices, encourage them to use their uniqueness to their advantage and focus on the end goal and not allow obstacles to hinder their career – this is applicable to everyone. There are great support networks in many regions and many organisations have internal programmes to support development and growth so it's a great time to join the industry. There are lots of niche opportunities to get involved with whether it be within automation or façade design or big data so there are lots of options, the key thing is to collaborate, connect and have courage.
---
The Construction Technology Awards 2022 are independently judged by a set of internationally based industry experts. Everyone shortlisted in this category has been approached for an interview. The winner of Woman in ConTech, along with winners in 16 other categories, will be announced on Wednesday 8th June. The Awards are part of our Construction Technology Festival.