Ten Residential Buildings for The Red Sea Development Company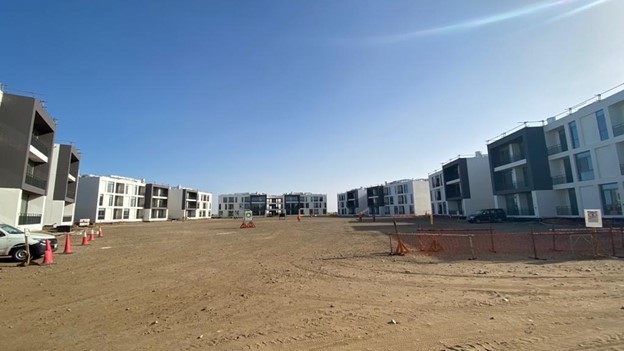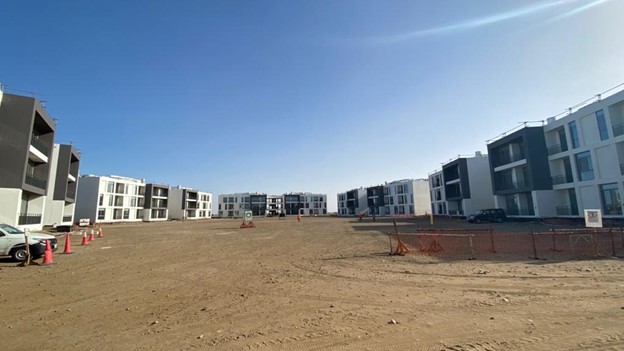 Entered by: Amana
The Ten Residential Buildings project is part of the Coastal Village being constructed by The Red Sea Development Company (TRSDC) on the coast of the Red Sea in Saudi Arabia, between the two cities of Umluj and Al Wajih. It provides 288 apartments for TRSDC staff who are working for The Red Sea Project.
The project was designed and executed using the concrete modular construction method. All the building components were constructed and assembled in the form of fully-finished concrete boxes at the Group Amana – DuBox factory in Rabigh, KSA, and later transported to the site and erected. This method created benefit realisation and optimisation by:
Reducing onsite construction activities tremendously. Only foundations, the final few finishes, and testing & commissioning works were done on site, while all other construction works were carried out offsite.
Limiting the environmental impact of construction works in the Red Sea area in line with employer environmental targets.
Executing most of the works in a controlled environment, thus reducing safety risks, controlling quality and enhancing productivity.
Reducing the project duration by allowing actual construction activities to start in the factory before site readiness.
Tackling the challenges of remoteness and lack of resources at the site location.
---