Golf Course Halfway House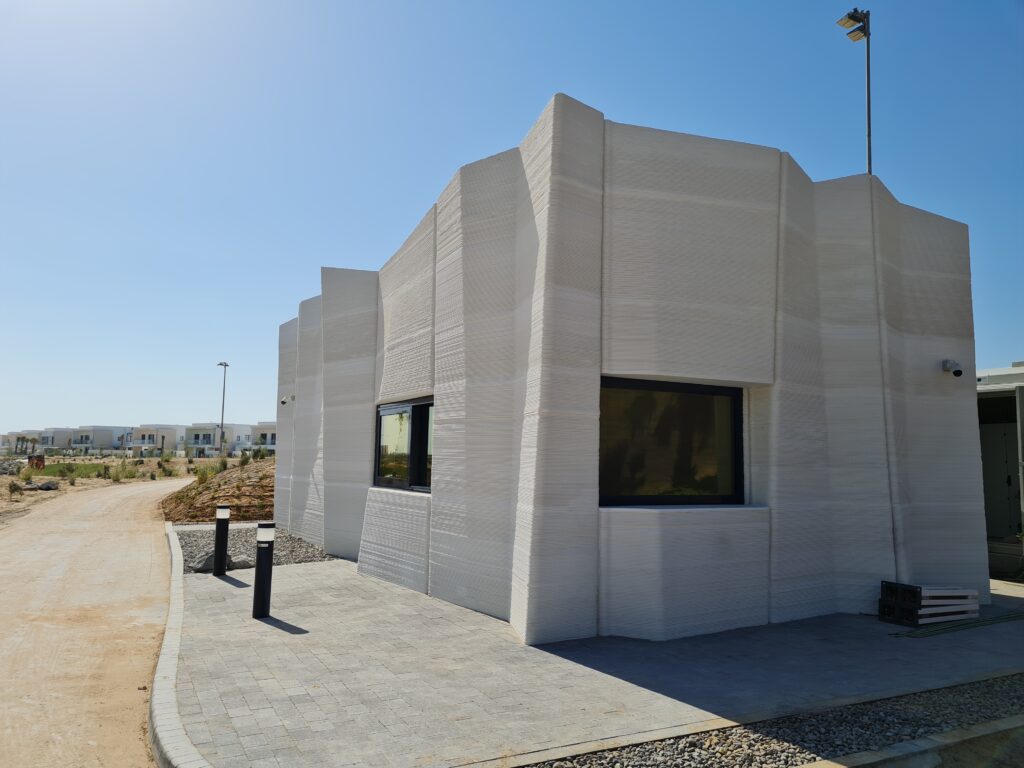 Entered by: BESIX 3D
The Halfway house is a single-storey, free standing building in the middle of the golf course. Its main purpose is to provide refreshments and facilities to the club members and the passer-by.
The design is developed in such a way that the substructure, which the 3D printed elements rest on, is a foundation that will be constructed by conventional methods. The conceptual design of Halfway House shows 26 3D concrete printed (3DCP) elements. The superstructure consists of 3D printed panels of specified thickness and hollow volume inside. The main feature of the project is the use of 3D concrete printing for the construction of walls. This technology has allowed the use of complex design for the facade of the building and simplified the placement of MEP systems inside the walls.
The project was created to showcase the ability of 3D concrete printing technology to print buildings with complex design without increasing the production time. The use of this production technology is also intended to demonstrate a reduction in the amount of material needed, which in turn reduces contamination and material waste. An additional feature of using 3DCP is the accuracy of the production of printed elements, which significantly reduces the time of installation.