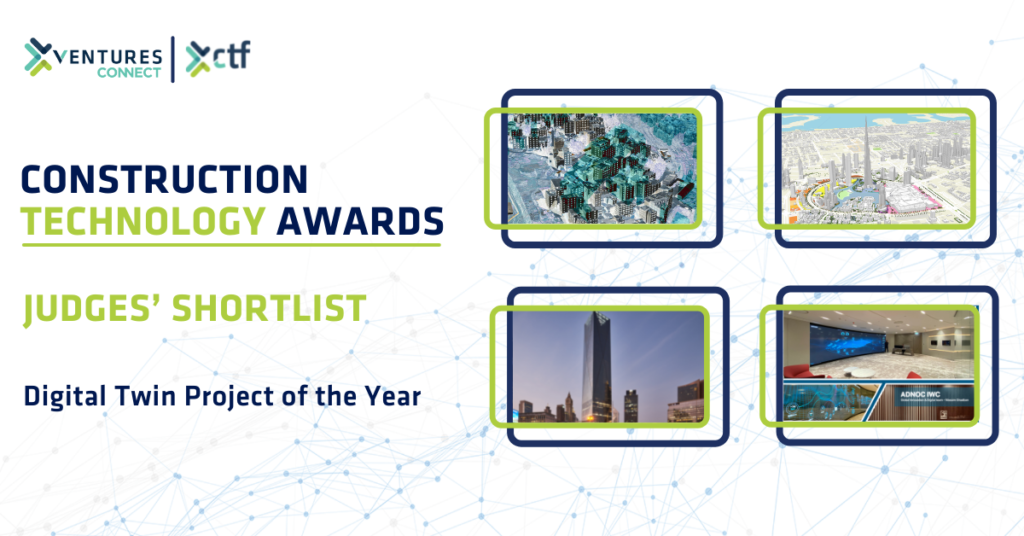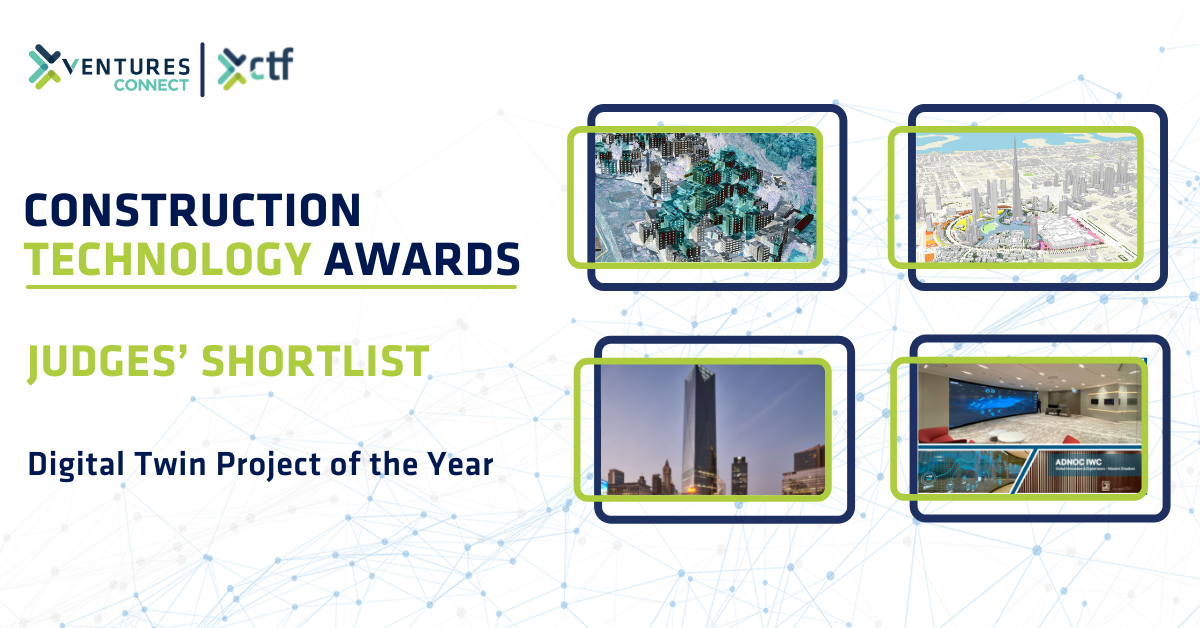 The Digital Twin Project category focuses on how a digital twin has been implemented on a project during the design, construction or operational phase to enhance the delivery or performance of an asset. The digital twin must be complete or at the end of a major phase, with evidence of outcomes. Benefit realisation evidence needed to show gains in time, cost (CapEx/OpEx), energy efficiency, quality, occupancy wellness or resource efficiency.
Construction Technology Awards ceremony
The winner for each of the nine categories will be announced on Wednesday 8 June, on the second day of the Construction Technology Festival, taking place in Dubai. Find out more here.
About the Construction Technology Awards
The Construction Technology Awards, part of the Construction Technology Festival, look for outstanding examples of digital technology implementation, transformation and leadership that have helped deliver projects better – be that through improved design, efficiency, cost, sustainability, workplace safety or occupancy wellness.
Technology is changing the way construction companies work and how projects are delivered and handed over. Construction 4.0 is fast upon us and these awards pay homage to those forward-thinking individuals, organisations and projects that have embraced change and are now reaping the benefits.
See which projects have been shortlisted