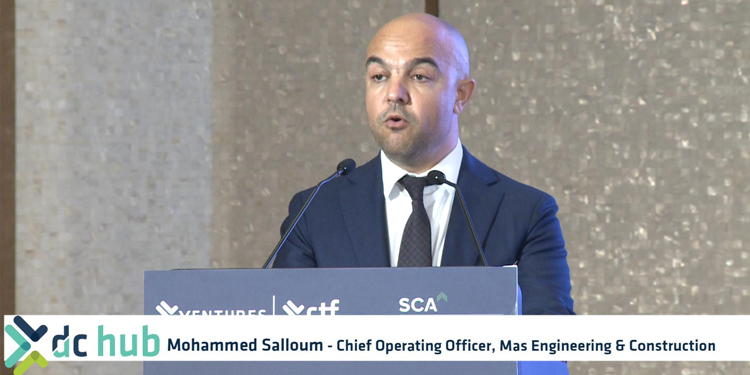 In today's rapidly evolving business landscape, digital transformation shines as a symbol of innovation and efficiency. For industries like construction, the integration of cloud-driven ERP (Enterprise Resource Planning) software has emerged as a game-changer, offering unprecedented benefits that range from improved cash flow to increased profits, along with comprehensive business management support.
Empowering Construction through Digital Transformation
Digital transformation is not merely a buzzword but the key to unlocking an organisation's potential. The construction industry, known for its complexity and diverse challenges, is no exception. To conquer these challenges and chart a path toward sustainable growth, companies must embrace solutions that provide end-to-end visibility and control over business operations and projects.
This case exemplifies the transformative power of digitalisation for MASECC, a Saudi Arabian construction company that experienced exponential growth. Eager to sustain this upward trajectory, MASECC initially adopted a general-purpose ERP system. However, they soon encountered roadblocks when it came to addressing the unique demands of the construction sector. While the legacy ERP handled some back-office functions, it fell short of tackling the core issues of construction project management and control.
Pursuing Specialization and Efficiency
Recognising the need for a more tailored solution, MASECC's management started looking for an ERP system that was purpose-built for construction. Their pursuit led them to the realization that a specialized construction-focused ERP was imperative, one that seamlessly integrated project management and control, providing a Cloud/SaaS solution.
XPEDEON Construction Management Software
In collaboration with Xpedeon, MASECC embarked on a transformational journey. Xpedeon's "Xpedite" implementation methodology paved the way for a hybrid solution tailored to MASECC's requirements. The pivotal aspect of this implementation was the effective alignment of MASECC's intricate business processes with the solution. Xpedeon's consulting team achieved the full integration of the solution within three months including acceptance, testing, and training – with minimal disruption to ongoing operations. The implementation of Xpedeon propelled MASECC into a new era.
How Digital Transformation helped MASECC
The benefits of MASECC's digital transformation have been nothing short of remarkable. Once-disjointed core processes have been seamlessly digitised and meticulously integrated, yielding monumental savings in both time and costs. The transition from manual procedures to an all-encompassing ERP solution has culminated in the eradication of manual reconciliations and spreadsheet-driven operations.
The transformation achieved by MASECC stands as a testament to the potential of cloud-driven ERP solutions in revolutionizing the construction industry. The enhanced visibility into projects, streamlined management of resources, and newfound agility in decision-making have collectively fuelled MASECC's ongoing success.
Construction's Future: Expertise Meets Technology
MASECC's journey highlights the significant impact of using specialized cloud-based tools in the construction field. As different industries continue to change, companies that smartly incorporate digital solutions tailored to their specific needs will excel. The combination of construction knowledge and advanced technology is reshaping the industry, step by step. Pioneers like MASECC and dedicated software providers like Xpedeon are leading the way, making the future of construction remarkably efficient, profitable, and resilient.