Severin Tenim, Strategic Project Manager, Alec Engineering and Contracting, has been shortlisted in the Rising Star category of the 2021 Construction Technology Awards. We asked him what got him interested in technology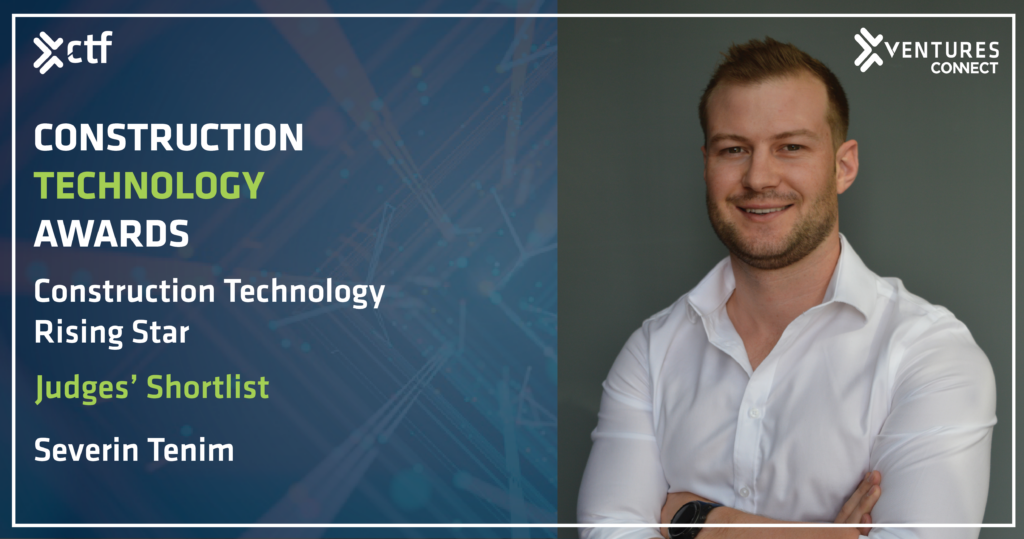 What made you interested in a career in this area of construction technology?
Construction has struggled to keep up with other industries' productivity and innovative approaches towards improvement. As an engineer, my passion has always been to solve problems, learn, and question the way things are done. Having worked in both operations for a number of years, and later in innovation, I was constantly seeing opportunities for improvement and asking myself "surely there's a better way to do this?". At first glance I found many of these problems could be solved using technology (which I spent a number of years assessing and implementing across various projects and group businesses), but in doing so learnt that technology alone is not a silver bullet. Technology cannot be leveraged to its full potential until many fundamentals in the industry are addressed, a pursuit I am actively engaged in.
What project (internal or external) has been your favourite to work on so far? Why?
Enabling autonomous drilling on a project. It was a truly multi-disciplinary effort, requiring meticulous planning, revamping processes to enable standardisation of information, and managing on-site and off-site logistics. It resulted in significant benefits for all stakeholders involved.
Since you joined the industry have you noticed any major shifts in attitudes towards Construction Technology?
The attitude has changed in favour of technology, as people are starting to realise the opportunities and benefits it brings. However, construction technology is still in its infancy and will require a fundamental shift in the way we build, transact, and interact to realise its full potential.
What skills have you learned that have allowed you to progress to this point of your career?
Problem solving and creativity;
Managing and maintaining transparent relationships;
Ability to prioritise and action items, beginning with the end-in-mind;
Domain experience of the industry, contracts, processes, people and operations;
Exponential organisation and innovation strategies;
Digital technologies systems knowledge – architecture, FE, BE, UX, etc.
If you were encouraging others to come into this industry, what would you tell them?
I'd quote Einstein: "In the middle of every difficulty lies opportunity."
You've been shortlisted. Why do you think you should win?
It's a bit of a surprise to be honest, so thank you, but I have been fortunate enough to have had the opportunity to work on initiatives that pushed the boundaries of construction technology and realised significant tangible and intangible benefits along the way. These would not have been possible without the numerous collaborations and partnerships Alec has done with pioneering start-ups, universities, various technology companies, project teams, and multiple internal and external businesses in the pursuit bettering our industry.
---
Construction Technology Awards
The shortlist for Construction Technology Rising Star of the Year recognises non-senior managers from the construction value chain who are fast gaining importance in both their organisation and field, and are becoming a role model for digital technology.
The rising stars in this list have positively impacted the organisation's strategy, planning, management processes or investment decisions, and successfully collaborated with internal and external stakeholders to achieve impressive project results.
The winner will be announced on Wednesday 2 June, on the second day of the Construction Technology Festival, taking place in Dubai. Find out more here.