Update: Eng. Maryam Obaid Almheiri, Director of Dubai's GIS Center, Dubai Municipality, was chosen as the Construction Technology Woman of the Year in the Construction Technology Awards. Here she talks about the strides Dubai is taking to digitalise construction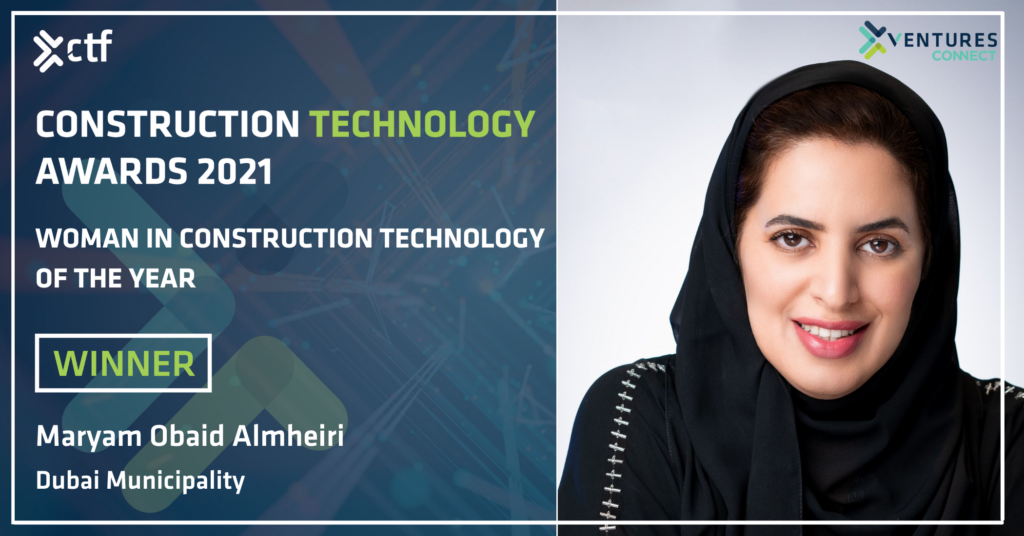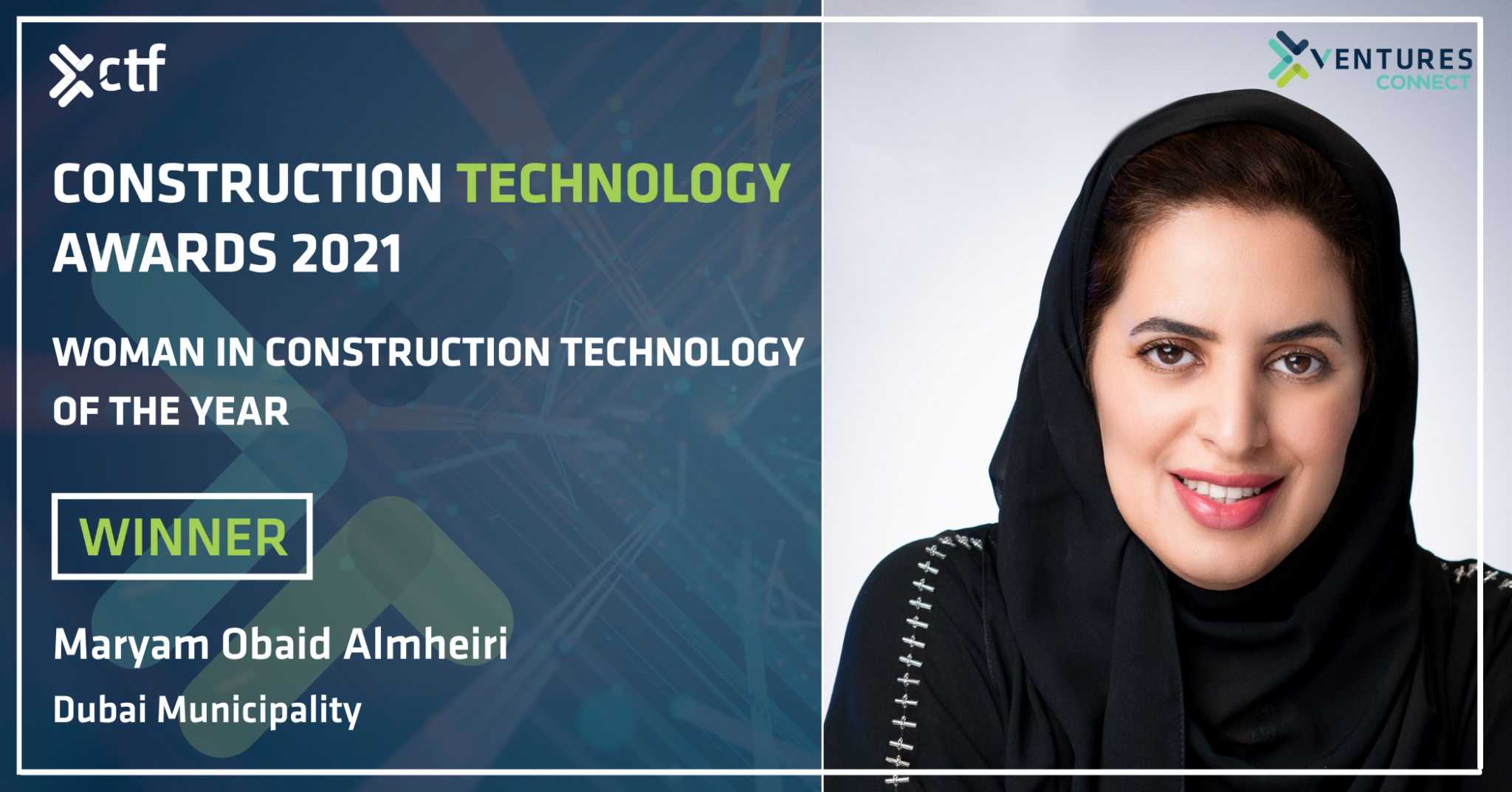 What attracted you to this career, and why did you focus on construction technologies?
My background is software engineering and I have been always inspired by how much technology can benefit humanity and how it can make life better. When I started my career in the GIS domain, I immediately fell in love with it because it merges technology and city development in several aspects, such as planning and construction.
At Dubai Municipality's GIS Center we focus on construction technologies, not only because of their proven benefits for the supply chain in the AEC industry during the entire building lifecycle, but also because building information is important for us to achieve one of our main objectives, which is providing a digital twin for Dubai.
In addition to technologies such as laser scanning and drones, we are also working on increasing the use of BIM, which helps to improve the design quality and reduces cost and time in construction projects, as well as supporting the 3D printing of buildings and automated code compliance checking, which supports the municipality's vision of developing a happy and sustainable city.
Since you joined the industry have you noticed any major shifts in attitudes towards construction technology?
The use of technology in construction keeps evolving and we have started seeing more digital transformation awareness in the industry. Dubai Municipality for example has mandated the use of BIM for certain project types since 2013, which helped a lot in raising the awareness of the benefits of such technology. This was reflected in the positive feedback we received when we conducted a survey whilst executing the Dubai BIM Road Map project, which we launched last year. It resulted in the first BIM road map for Dubai and included many initiatives and projects that are planned to raise Dubai's pioneering position in digital transformation in construction. However, I think that still there are huge potential opportunities in the AEC sector for implementing additional modern technologies, and more effort needs to be put into encouraging this shift.
What skills do you think have been most important for you to reach this point in your career? Why?
I think that one important skill for a leader is to have courage and to be able to inspire your team to take risks and to experience new innovative methodologies. Also, it is important to have strong communication skills that enable me to communicate effectively with different people and to be close to all team members, and motivate them to innovate and keep themselves updated with new technologies. I do my best to be always updated with the latest development in my domain, and to join the latest leadership programmes offered by the Dubai government in order to be able always to cope with the visionary leaders.
If you were encouraging other women to work in this industry, how would you 'sell' it to them?
Women in the UAE receive full support from the government to participate effectively in all fields, including engineering and construction, and have equal rights to education, jobs, and economic resources. Also, Emirati women have proven their abilities to lead and manage important projects and entities. GIS Center at Dubai Municipality is a good example, where we have women doing very good jobs in leadership as well as in technical positions.
What do you think those who work with you have learned from you?
In addition to not taking long vacations because of work pressure, I hope that they learned from me that nothing is impossible if we have the right vision and strategy, and that our target shall not be less than number one.
Which project that you have worked on do you consider to be most important? Why?
Actually, all projects are important as they sum-up together toward our vision in Dubai Municipality to develop a happy and sustainable city. Personally, I think that the GeoDubai initiative (www.GeoDubai.ae) is very important because it aims to provide a digital twin of Dubai, which is a digital replica of the city in the form of two-dimensional and three-dimensional maps. These will contain all assets, structures and features, starting from the macro-level of land parcel master plans and reaching down to the micro-level of a building's unit-level details, covering all the important features such as roads, trees, bridges, green areas and utility networks. This digital replica provides all the information needed to plan and manage the city and allows the government to provide smart services effectively, especially after integrating it with Internet of Things (IoT) technologies and real-time information.
Construction Technology Awards
Each member of the shortlist for Construction Technology Leader of the Year is a pioneer, visionary and role model in their organisation for digital technology adoption and success. They are a Senior Manager, Director or above from the construction value chain who has demonstrated how they have successfully impacted their organisation's approach to strategy, planning and management of digital technology initiatives, have a track record of innovation, and has delivered at least one exemplary technology implementation/initiative under their leadership.
The rising stars in this list have positively impacted the organisation's strategy, planning, management processes or investment decisions, and successfully collaborated with internal and external stakeholders to achieve impressive project results.
The winner will be announced on Wednesday 2 June, on the second day of the Construction Technology Festival, taking place in Dubai. Find out more here.
See the full shortlist for Construction Technology Leader.