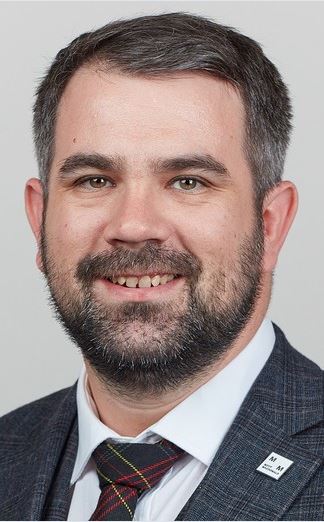 A digital twin is an exact, virtual representation of a real-world asset such as a building or set of buildings. Using sensors, Internet of Things and Artificial Intelligence, the twin provides feedback on key assets and intelligence on how the occupants interact with that building. Its use in construction is not yet widespread in the Middle East, but interest in the benefits they can bring is growing, and the use of digital twins is predicted to rise rapidly.
We spoke with Christopher Tebb, Digital Lead – Global Delivery Services at Mott MacDonald Middle East, and asked him to explain the technology's use in construction.
Explain in simple terms what a digital twin is
A digital twin is a virtual representation of an asset that is connected to the real-world equivalent of that asset
What is the benefit of using a digital twin?
Digital twins can provide significant benefits to an asset; by having a virtual representation of the asset you can run simulations on future performance to enable operational efficiencies or monitor the performance of that asset in real-time for early identification of operational performance. Having a digital twin also provides feedback for improved decision-making in an asset's lifecycle.
How easy is it to implement and adopt?
Creating a digital twin is simple but enabling it for beneficial use can be complex and involves computer coding. To create a digital twin, you need a digital representation of an asset, for example a BIM model, and either sensors or direct connection to feedback elements of the asset. Once these are in place, it depends on the complexity of what you are trying to analyse and simulate as to how hard the digital twin is to create. We are seeing companies enter the market as digital twin providers.
Where should digital twins be applied?
Digital twins are beneficial across all industries – there are no limits to what a digital twin can be produced for. Industries that would particularly benefit are energy, transport and water but that does not exclude the built environment in any way.
Are there any scenarios where one should not be applied?
Not really. There will be concerns around cyber resilience and security for critical infrastructure assets, but these should not be an impediment to creating a digital twin.
What investment is required?
This will depend on the purpose of the digital twin, how much existing information you have and the size of an asset. We work with the asset owner to define the needs based on our domain expertise and advise on the level of investment required.
What is the business/ownership model?
The asset owner/operator will own the digital twin, although we provide a hosting and maintenance service to ensure that maximum benefit is retained. If a client has their own Azure server or access to one, then it can be built on that platform for them.