An argument we have heard through our Construction Technology Festival is that the construction sector needs to learn more from the manufacturing industries in their approach to infrastructure projects.
Offsite construction can offer a number of benefits to the industry, particularly in the Middle East where it can bring predictability to work processes during hot summers and in dusty climates.
In addition to the new levels of efficiency that offsite approaches bring, it also positively benefits efforts to reduce emissions. It is not just waste that is reduced, but so are emissions associated with equipment idle times.
A study that modelled the greenhouse gas emissions of a house in the UK using offsite and onsite building techniques found that replacing onsite construction with offsite can effectively cut greenhouse gas emissions by 17% to 30%. It also argued that through its study, it found that materials used by offsite construction generated half the emissions that would come from onsite equivalents.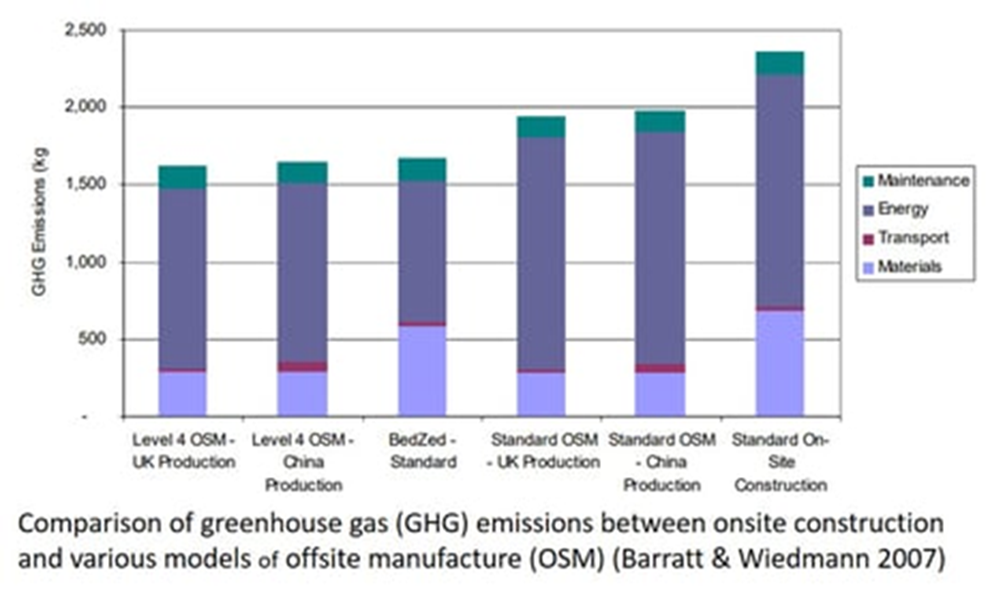 Where onsite construction tends to result in more construction waste, the industry has a patchy record on what subsequently happens to that waste, in terms of what goes to landfill and what is recycled.
By taking a modular approach that prefabricates key components such as bathroom, toilet or kitchen pods, and transporting the completed units to site, it can also improve quality, reduce local disruption and cut overall costs. The management of waste also tends to be far easier in an offsite setting.
Increased workforce safety is another key benefit to offsite construction. Conditions are less hazardous, people are less likely to stray into areas that they should not be in and basic safety principles are far easier to monitor.
Shifting work processes from onsite to offsite reduces the chances of injury or accidents in a sector that has proven itself to be one of the least safe. Offsite construction offers a safer environment for construction workers, with a predictable setting for hazards at work.
The ability to plan in controlled conditions makes it easier for contractors to manufacture materials in the right quantities. The standardisation, controlled environment and in-factory checks for quality involved with offsite construction minimises defect rates, with some reports suggesting these fall by half on a project. The cost of rectifying mistakes is also significantly cut – where traditional methods can add 2% to overall costs, the cost of fixing defects falls to almost zero, according to a Buildoffsite report.
Offsite construction can also contribute to faster completion times, with the greater predictability giving stakeholders a better chance of hitting deadlines. With offsite adoption, there is less chance that plans will need to be changed due to climatic conditions, as parts of a building can be prefabricated before transportation to site.
It can also offer a solution to a labour shortage, continual challenge in the construction industry. A lack of skilled labour arises for various reasons. The Farmer Review study published by the Construction Leadership Council showed that there is a 4:1 ratio for workers leaving a job compared with new hires. Factors like injury, new career opportunities and retirement exacerbate the challenge. However, with offsite growth also comes greater use of technologies that enable automation.
Offsite construction has introduced new working practices, greater use of construction technologies and increased efficiencies into the sector. While there are challenges that must be overcome, a number of major projects in the Middle East have embraced offsite construction, either fully or in part, to bring about efficiencies and introduce greater predictability into the industry.