Omar Ahmed, Senior BIM Coordinator, China State Construction Engineering Corporation Middle East has been shortlisted in two categories of the Construction Technology Awards: Rising Star and BIM Champion
[DCH] Why did you focus on BIM?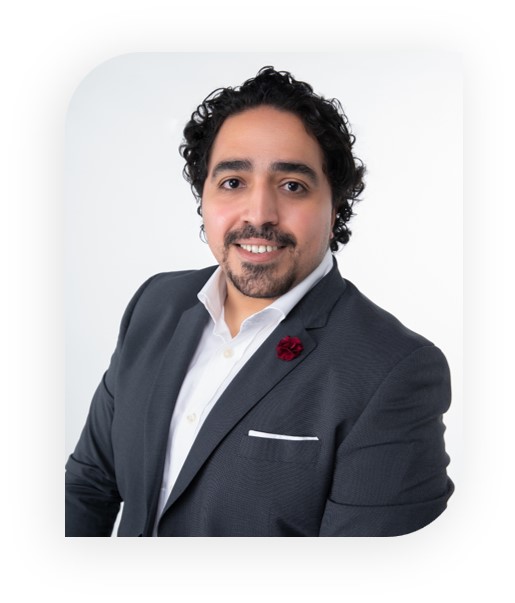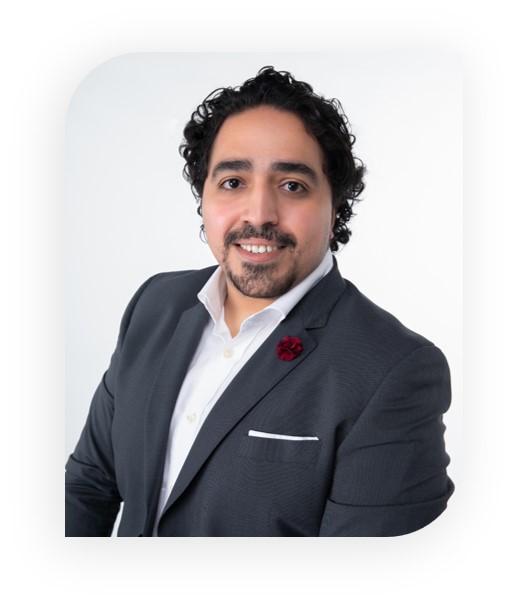 [OA] Since 2009 (graduating from architecture engineering) through my initial five years' experience I found that the construction sector performance was inefficient, fragmented, and incapable of producing value. The objective of focusing on BIM was to replace traditional project deliveries and transform construction industry processes, and the way it handles assets in the construction operation activities to reach to a significant project time and cost savings during construction life cycle.
BIM allows the architecture, engineering, and construction team to collaborate more effectively and improve the construction operation process. The opportunity to rely on data embedded in model objects has transformed how we approach cost control, quality assurance, construction sequence of work, and finally building operations. For this to happen, everybody needs to change the ordinary method of work, and every member of a project team has to be willing to accept the changes associated with a BIM-enabled workflow. There seems to be a common recurring theme: "I have enough on my plate already and don't have the time to do BIM."
What barriers to BIM implementation do you experience? And how are attitudes changing?
Resistance to change starts from organisational inertia, which is a tendency for a company as a whole to resist change and want to maintain a rigid construction process. Projects that suffer from inertia become inflexible and can't adapt to environmental or internal demands for change. Some of the signs of organisational inertia are internal power struggles, poor decision-making processes, and bureaucratic organisational structures. If company inertia, group resistance, and individual resistance gets in the way of initiating positive or necessary change, there are some tactics that can help to change the attitudes: Training, Education, and Communication, Participation and Involvement, Facilitation and Support.
What project (internal or external) has been your favourite/ or most important to work on so far? Why?
Most of the projects I've worked on are special to me, but the most recent project – Marina Vista Towers – is the best project. Why? Due to my experience on many exciting high-rise buildings with the world's top developers and renowned architects. The BIM works in Marina Vista project is considered as very good practice due to combining the previous lessons learned from past projects. It is about improving the BIM project deliveries to get better, rapid construction. Such as maximising achievable space for site logistics, seamless coordination of engineering and architecture during the LOD400 stage, comparing the actual site progress to the planned activities on a weekly basis, thereby achieving optimal cost and performance (5D) by extracting the BIM backup of monthly payment applications, and providing virtual mock-ups using Augmented Reality (AR) technology.
Since joining CSCEC ME, I've found that the essential success of implementing BIM is a succinct and well-articulated vision from our corporate leader Mansour Faried, HQ Chief Engineer/Engineering Director, HQ Engineering Department. Such as what the BIM business transformation will achieve for the organisation, and how to support projects with technical training and the latest technology implementations. In addition, all BIM and technical processes are standardised through a Technical Management Regulation, and I had chance to upgrade the BIM process procedure showing: The BIM works possibilities and policies, BIM delivery chain management and BIM collaboration in the project level.
For the last point, teamwork is more important than ever. Teamwork is essential to a project's completion objective. Each individual has talent or skills. When CSCEC ME brings them to the table and shares them for a common purpose, it can give companies a real competitive advantage. It is a privilege to be a part of this amazing project team.
How are attitudes towards construction technology in general changing?
Before the building of the Pyramids, a fundamental business relationship existed in the construction sector between the owner, designer, material supplier, and the contractor. The change in construction technology cannot destroy this relationship, but it will continue to cause subtle alterations in the patterns that characterise it.
During the Covid-19 pandemic, it was found that construction technologies were not an option, but needed to achieve the greatest technical impact in the construction sector to improve management methods and automation. Advancements in management methods to improve productivity and schedule performance will employ automation. The construction process itself is expanding use of BIM advancements through Augmented and Virtual Realities, computerised scheduling, automated tracking, and control using real-time networks and robotics-assisted operations. These are playing increasing roles, where practical, to meet quality, safety and cost objectives.
What skills have allowed you to progress to this point of your career?
My main skill is being curious to learn. It's important to understand different detailed technical engineering, QAQC, quantity surveying, cost control, and project contractual terms. In addition, being deeply involved with the technological BIM advancements is important, with the ability to collaboratively problem-solve by understanding how to build a structure and keep it standing and operational through BIM technology integration, considering numerous potential external factors, knowing how different interconnected systems work together, and then executing a plan to make everything work in harmony.
Are the reasons for BIM adoption well-enough understood in the industry through the value chain?
BIM perceptions and challenges should be defined from the main contractor's perspective, suppliers, client and government. In addition, I believe that for BIM to be effectively taken up by construction value chains, we need to examine not only an organisations' current capabilities, but also their vision for the future. A future-looking strategy is important because there is potentially a high risk that BIM implementation will take place only at a superficial level if contractors are purely responding to coercive pressures imposed by their clients and government.
If construction companies lack a long-term vision for reaping the potential benefits that BIM might offer, it is unlikely such technological take-up at the industry level will be sustainable.
How is rising BIM use improving construction?
According to a study by McGraw-Hill Construction, nearly 71% of architects, engineers, contractors and owners reported using BIM in their projects. And a global forecast of the BIM market projected growth from $3.2bn in 2016 to $7.6bn by 2022. There are key ways that show how using BIM in construction has led to positive and efficient results: BIM validates the constructability of a design, it improves construction cost estimates and cost control, BIM manages construction sequencing and scheduling, supports prefabrication and off-site construction, enhances the completion and handover process, etc.
How do you see BIM use changing in the coming years?
BIM is, and has been, on an evolutionary journey since the 2008 Bew-Richards maturity model through to the 2019 ISO 19650 BIM standardisation. Despite the plethora of terminologies used to describe BIM, they all revolve around information, data and technology. However, technology no longer dictates the present state of BIM: it is the process of information management that identifies the stage of BIM.
With smart integration and new technologies, such as 3D printing, 5G, AI, Automation, IoT, machine learning, VR/AR, Digital Twin, Hyper Automation, etc, the construction process will change completely, starting from Design for Manufacture and Assembly (DfMA) as a design philosophy. It aims to use information management to improve health and safety, productivity, sustainability and the cost reduction of construction.
An emerging opportunity is BIM-Blockchain integration, which will have great impact on a project's construction procurement.
---
The Construction Technology Awards 2022 are independently judged by a set of internationally based industry experts. Everyone shortlisted in this category has been approached for an interview. The winner of Woman in ConTech, along with winners in 16 other categories, will be announced on Wednesday 8th June. The Awards are part of our Construction Technology Festival.