A cost effective, more sustainable approach to transparent wood is a step closer, say researchers
Researchers say they have found an easier and faster method to make wood transparent, meaning that in future it could be used as windows or in a load-bearing capacity.
Typically, a lot of chemicals and energy are required to remove lignin from wood to make it transparent. However, researchers at the University of Maryland in the US have found that wood will also become transparent if the lignin is modified by removing only the parts of its molecules that give it colour.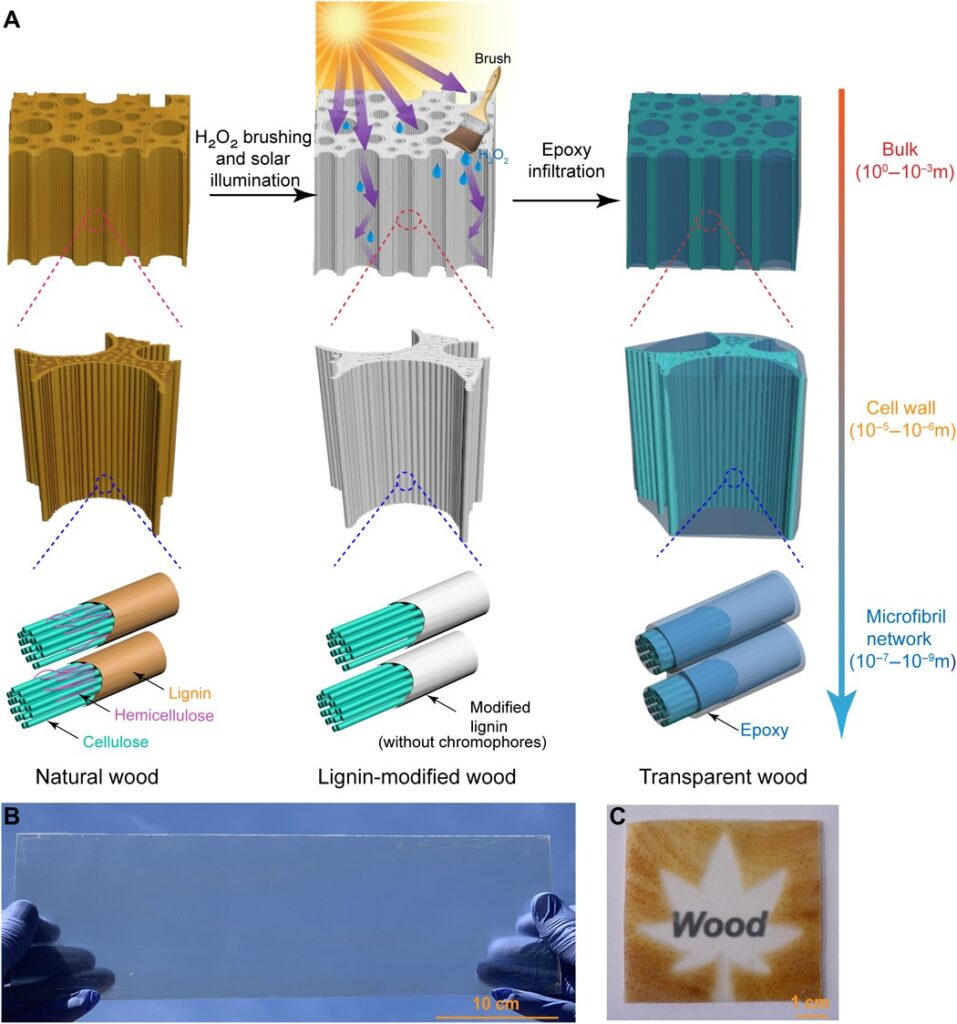 DC Hub reported last year that researchers at the university were investigating a new approach to making wood translucent. Now they have released their paper describing their approach and findings.
Transparent wood propreties
In their paper, they say their method uses a solar-assisted chemical brushing approach, and because lignin is not removed, it can still bind properties in the wood. They claimed that the resulting transparent wood can be used for load-bearing walls or roofs. They were also able to achieve a range of patterns using the method. "Combining its efficient, patternable, and scalable production, this transparent wood is a promising candidate for applications in energy-efficient buildings," they wrote.
According to the New Scientist, this method is faster, uses fewer materials and the wood is 50 times stronger than when lignin is completely removed. After the lignin is modified, 90% of light is able to pass through the wood. Using wood as a window would also give it greater insulation than if glass were used.
Lab-grown wood
Elsewhere, researchers at MIT have released a paper outlining how they have produced laboratory-grown wood. This, they say, is an alternative to felling trees. They grew wood-like plant tissue from cells extracted from a leaf, and said in future, such material could be used in commercial products.
More on construction materials
Photo credit: Qinqin Xia, University of Maryland, College Park.