Shweta Kishor Dhansinghani, Digital Asset Management Consultant, Atkins, has been shortlisted in the Rising Star category of the 2021 Construction Technology Awards. We asked her how she would encourage other women to take up a career in construction technology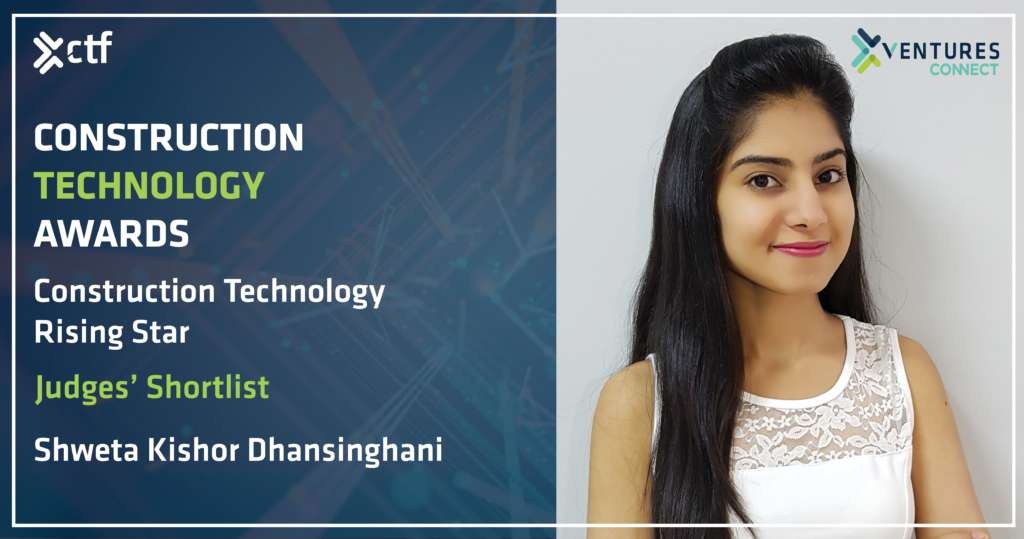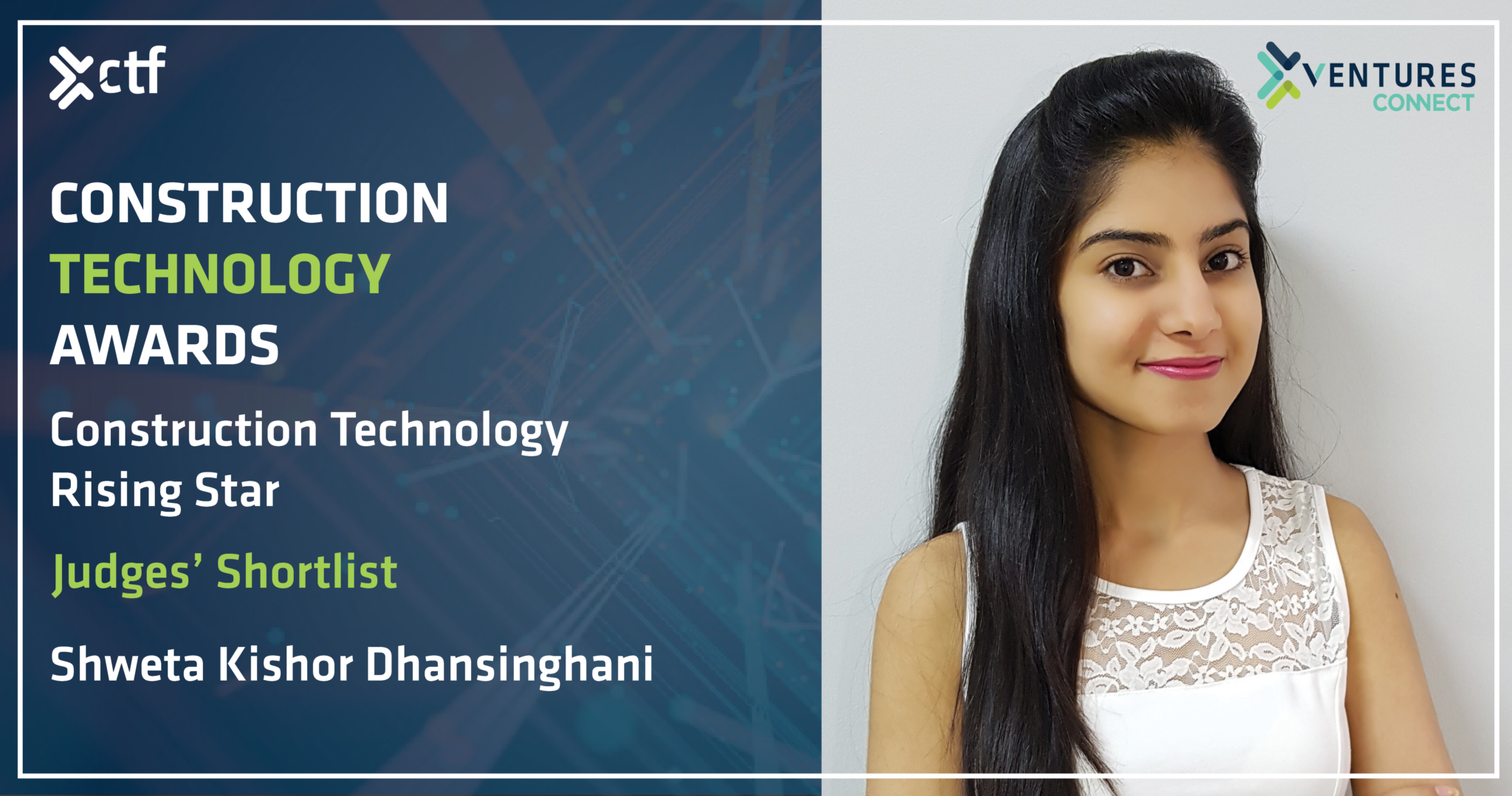 What got you interested in a career in this area of construction technology?
I had a strong interest in Computer Science and have always been keen on solving problems. As an engineering graduate, I had the opportunity to work with Atkins, a member of the SNC-Lavalin Group. This was a wonderful organisation to start with because of its reputation and the amazing work it has done within the construction sector. Working with Atkins, I ended up getting involved in a number of engineering projects where I can solve real-world problems. I worked with the technology design team for three years and then moved to Digital Asset Management and have not looked back since.
What project (internal or external) has been your favourite to work on so far? Why?
There are a few but, if I have to choose one, it is the Dubai Airports project. As the youngest member of the team, I found myself working alongside a group of exceptional engineers from Atkins and Dubai Airports. This experience led me to become an active member of a digital team in development of the "Integrated Data Management System" (iDMS), an in-house Data Management and Investment Planning software. The project's vision kept growing with new challenges that needed an innovative solution, which ultimately led to the distinctive technological work that it is today. Therefore, I feel that with the combination of people I worked with, the environment that allowed me to be creative and look for digital solutions, and the successful outcome of this project, makes it my favourite work to date.
Since you joined the industry have you noticed any major shifts in attitudes towards construction technology?
The perception has always been there, but there seems to be many more live examples of it now. In my view, the three key elements of construction are that it needs to be innovative, accelerated and cost-efficient. This is where technology comes into play. With more clients trying to cut down on construction costs, technology has helped us adapt and make swift changes resulting in increased productivity, efficiency, getting insights and being able to make informed decisions. Technology has become the pillar of construction that has enabled us to deliver and manage projects efficiently.
If you were encouraging other women to work in this industry as a career, how would you sell it to them?
I joined Atkins as the first female graduate engineer into what is traditionally perceived as a male-dominated industry. I love what I do, and this helps me work hard towards delivering innovative solutions that will hopefully make people's lives a little bit better. I've also found that management has been supportive, and my work has been valued. The construction industry is ripe for disruption and there is ample space for both men and women to make a significant difference, build their expertise and grow into leaders if you are passionate, hardworking, keen to explore and eager to learn.
What skills have you learned that have allowed you to progress to this point of your career?
From the very early days of my career I was taught to focus on two key lessons. First, be a progressionist not a perfectionist, and that it is inevitable to make mistakes, but it is important to learn and bounce back. Second, the team is only as strong as its weakest link. So I have always focused on learning, expanding my knowledge base, trying out new things and collaborating and sharing my experience with the team. This has helped all of us get more done, scale our success and grow as a team. Hard work, perseverance, and the love of what you are doing is what drives success.
What do you think those who work with you have learned from you?
Key learnings that I constantly aim to share with my colleagues are how I empathise and see things from others' perspectives, by understanding their emotions and reactions and willingness to provide support, ask for support when needed, and find efficient ways of implementing digital solutions to accomplish organisational goals.
You've been shortlisted. Why do you think you should win?
Being shortlisted is already an honour and it is a silver lining for the year that we have had. It is also a reflection of all the people that have helped me along the way. When I embarked on this journey my goal was to do everything in my power to make a difference, come up with an innovative solution that contributes to shape the future of the industry, deliver quality work and help our clients achieve their objectives. As a result, I am honoured with the award nomination and the opportunity to be named Construction Technology Rising Star of the Year, it will be a prestigious milestone in my career and a reflection of the people that have helped me along the way.
Construction Technology Awards
The shortlist for Construction Technology Rising Star of the Year recognises non-senior managers from the construction value chain who are fast gaining importance in both their organisation and field, and are becoming a role model for digital technology.
The rising stars in this list have positively impacted the organisation's strategy, planning, management processes or investment decisions, and successfully collaborated with internal and external stakeholders to achieve impressive project results.
The winner will be announced on Wednesday 2 June, on the second day of the Construction Technology Festival, taking place in Dubai. Find out more here.