Dubai municipality 3d printed building
A round-up of the completed 3D printed construction projects in the UAE and Saudi Arabia.
Project Name: Two-storey Office Building for Dubai Municipality
Location: Dubai, UAE
Completion Date: October 2019
Main Contractor: Engineering Contracting Company (ECC)
Technology Lead: Apis Cor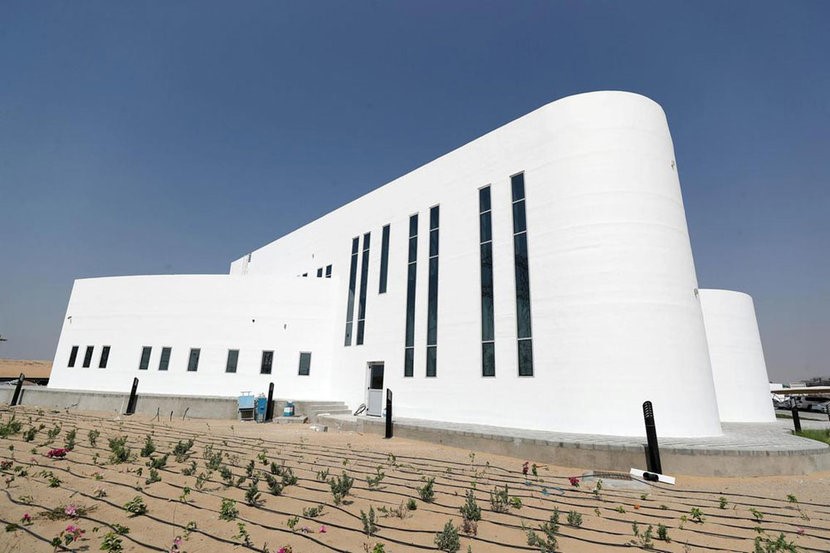 Robotic construction company Apis Cor was the technology provider for the world's largest 3D-printed building at the time of completion, a two-storey office in Dubai. The structure, built for Dubai Municipality, has a floor area of 640 sq. m and stands tall with a height of 9.5 metres.
Printing took place in the open to prove that the technology could handle a harsh environment without humidity and temperature control. On site, Apis Cor moved its automobile-sized printer, which uses custom software, with a crane. Each printed wall used a mix of locally-available common products such as cement and gypsum, along with proprietary materials developed by the company.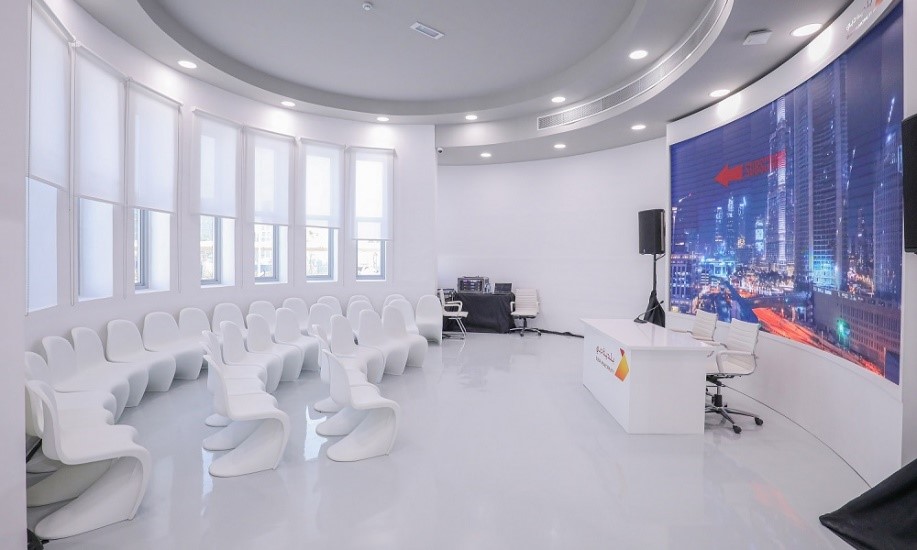 The building sits on conventional foundations, and the 3D-printed formwork for the columns were reinforced with concrete and rebar. Pre-cast slabs were used for the floors, while the roofing and windows were added by the contractor after the walls were printed.
Engineering Contracting Company (ECC) was the main contractor. It appointed Abanos Interior Fit-out and Joinery, Prime Metal Industries (PMI) and Prime Ready Mix (PRM) as sub-contractors for the supply and installation of wooden doors, glass and aluminium panels and manufacturing of special concrete respectively.
Dubai future foundation building
Project Name: Office Building for Dubai Future Foundation
Location: Dubai, United Arab Emirates
Completion Date: May 2016
Architect: Gensler
Technology Lead: WinSun Global

Printed in 17 days and installed on site in 48 hours, the world's first 3D-printed office building was constructed in Dubai. One person monitored the build process during the printer's functioning, seven people installed the building's components, and 10 electricians and specialists handled mechanical and electrical engineering. The entire project cost $140,000.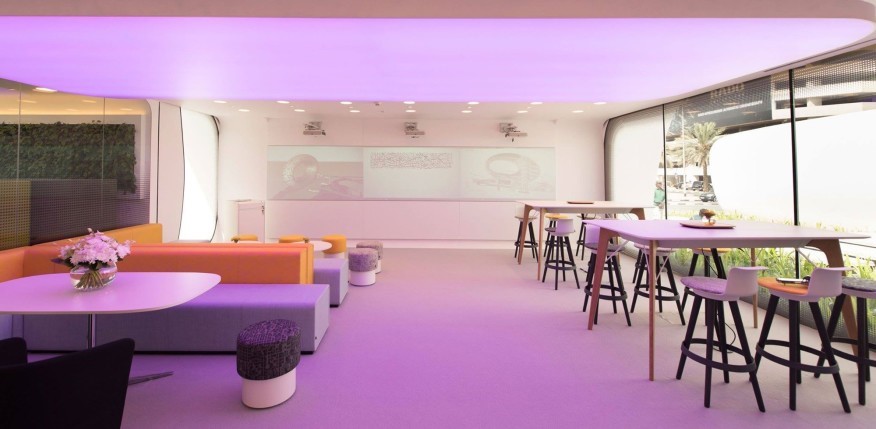 The single-storey, multi-building campus covers approximately 2,600-square-foot (ft) and was completed in mid 2016. It is used as the headquarters for the Dubai Future Foundation (DFF). Each building comprises multiple concrete components, fabricated using a 20-ft-tall by 120-ft-long by 20-ft-wide 3D printer from WinSun Global in Shanghai. It was then shipped to Dubai and assembled. US-headquartered design and architecture firm Gensler worked with structural engineering company Thornton Tomasetti and mechanical engineering firm Syska Hennessy to complete the design.
First 3D printed house in Sharjah
Project Name: 3D printed house in Sharjah Research, Technology and Innovation Park (SRTI Park)
Location: Sharjah, United Arab Emirates
Starting Date: August 2019
Main Contractor: Ginco Contracting Co
Technology Lead: CyBe Construction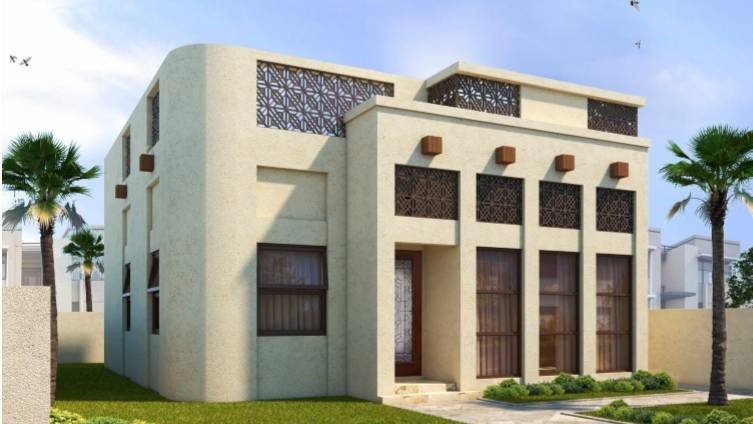 The 3D printed house project started in Q3 2019. Dutch firm CyBe Construction was awarded the contract to build the house in Sharjah Research, Technology and Innovation Park (SRTI Park). The American University of Sharjah (AUS) supported the project, working on technology development and training students by asking them to conduct applied scientific research with faculty members and researchers from various specialised companies. This included Middle East Engineering Technologies (MEET), which focuses on the constructions of 3D Printed structures. Ginco Contracting Co also worked on the construction of the 90 sq. m house.
3D printed bus stop in Ajman
Project Name: Bus Stop in Ajman
Location: Ajman, United Arab Emirates
Completion Date: March 2020
Technology Lead: Acciona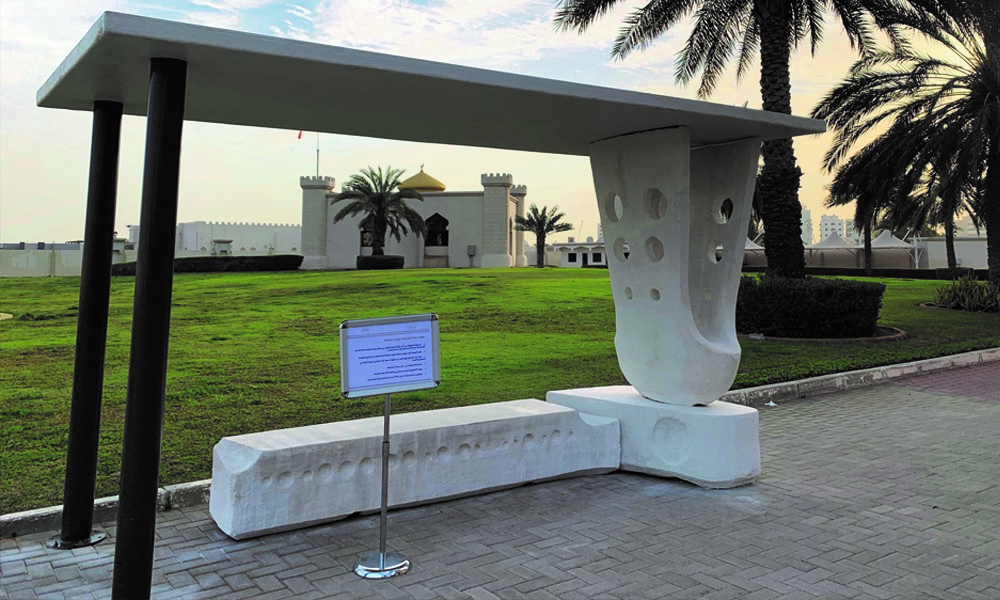 Work on the concrete 3D printed bus stop was conducted for the Transport Authority of the Government of Ajman. It was a first-of-its-kind project in the Middle East, and was installed by Acciona. The Spanish company said the bus stop, which weighs almost 3 tonnes and is 4.5 m long, 2 m wide and 2.3 m high, is made of three printed pieces. It took under 10 hours to print. It was also the first project in the Middle East to use Powder Bed technology.
3d printed house in Riyadh
Project Name: 3D Printed House in Riyadh
Location: Riyadh, Saudi Arabia
Completion Date: October 2018
Main Contractor: Consolidated Contractors Company
Technology Lead: CyBe Construction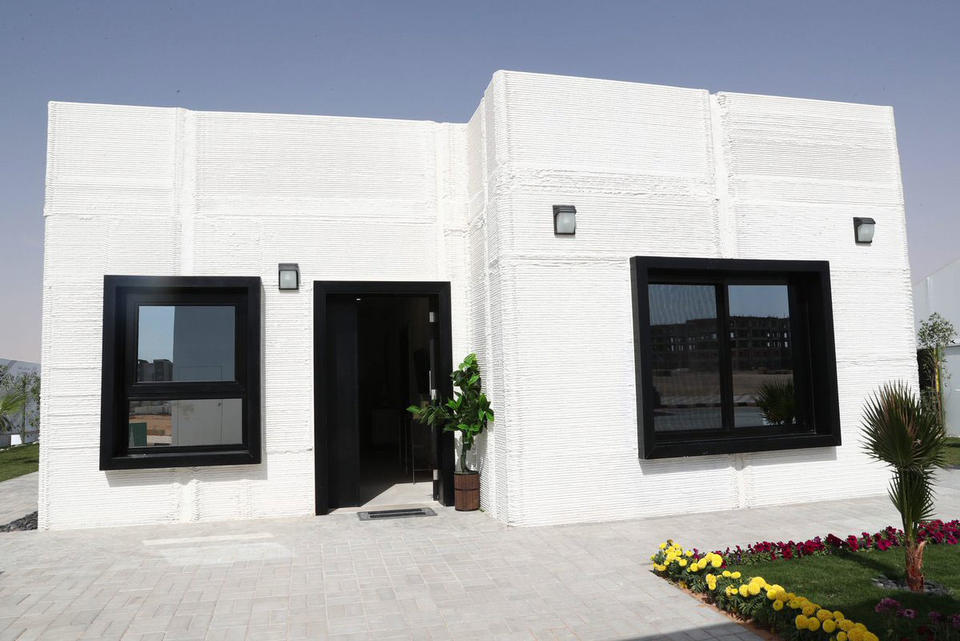 Saudi Arabia's first 3D printed house was built on Ministry of Housing land located west of King Khalid International Airport in Riyadh. It was completed in 2018 by Cybe.
Consolidated Contractors Company (CCC) and CyBe were commissioned by the kingdom's National Housing Company to build the prototype as part of a plan to transform the housing industry in the country, as well as worldwide with innovative technologies. The project aimed to go beyond proof of concept for 3D printing technology, also looking at how to develop 3D printing technology in mainstream construction. Finishing materials were acquired locally from Saudi suppliers.
The 80-square-meter single-bedroom house comprised 27 walls and 21 parapets, all printed within one week. The project was completed in five weeks.