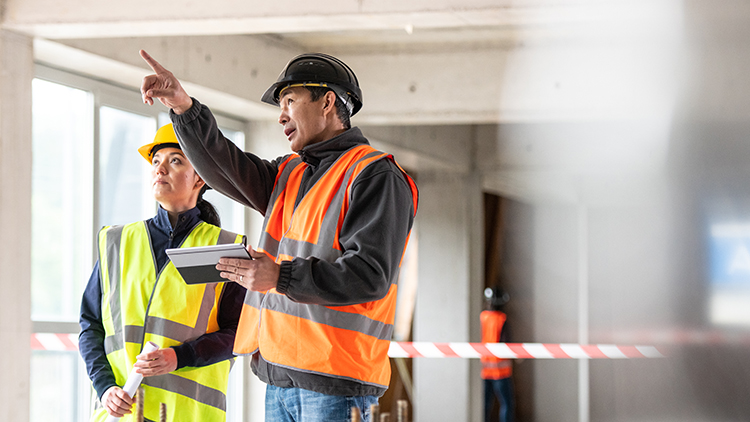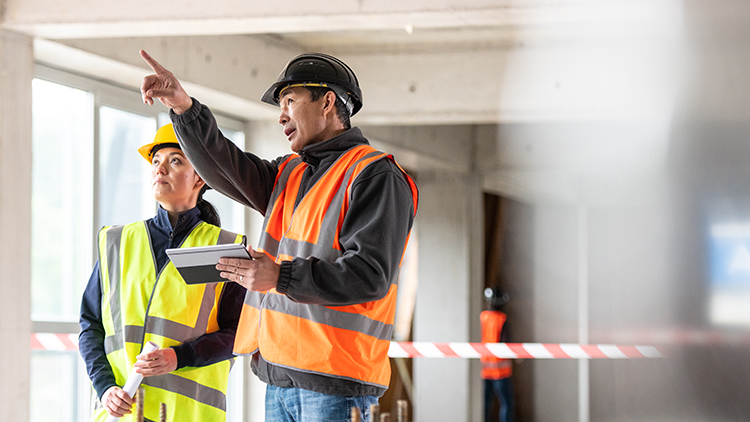 In 2021, the word of the year was vaccine. But when it comes to 2022, the word of the year is recovery. That's because post-pandemic, we're keener than ever to recover from the set-backs Covid-19 brought.
This is especially true of construction in the Middle East. The pandemic may have ushered in worker absences, a sudden shift to remote working and supply chain issues that slowed down our region's well-known innovation, but we've since overcome its challenges and are stronger because of it.
The period has left us increasingly resilient and knowledgeable. Namely, in how critical we now deem tech adoption. Armed with this decisive learning, we're almost ready for everything construction has to throw at us, starting with our region's ambitious urbanisation plans.
But to ensure this happens, we first need to look inwards and invest in one thing that can help unlock our industry's and our people's full potential–and that's a positive working culture.
Culture is, after all, a valuable commodity in the Middle East. Workplace culture consultants Together found that 61% of employees said organisational culture is extremely important, while 73% said the pandemic had amplified this.
Yet despite this, almost a third of employees (29%) claimed their employers placed less value on culture than they did. This is a disjoint that drastically needs fixing, for at present, our region's growth is far outstripping the evolution of many workplace cultures, threatening employee satisfaction and retention.
How construction solves its culture problem in 2022
A healthy culture is not just a nice-to-have. It's something that can play a critical role in retaining staff and driving productivity through positivity and wellbeing.
Yet the challenges to the construction industry's culture are numerous and risk becoming amplified by a period of scaled-up ambition and output. The hard work needs to happen now to ensure our culture is sturdy enough for the push and pull of the coming period.
The adoption of construction technology has gone some way to solving this. By bringing efficiencies and convenience into workers' days and automating demotivating manual tasks, it has lifted the burden. This is why it has seen such an impressive rise across the Middle East. But to ensure these benefits aren't lost, or worse still, begin to have a detrimental effect on workers by giving them too much to juggle, what's really needed is platform technology.
I often talk about the time-saving benefits and vast efficiencies platform technology brings, but what you might be unaware of is how it positively impacts your working culture.
Construction management platforms offer a single source of truth for everyone to work from. This level of visibility and connection can have a profound impact on your business, switching out miscommunication and data silos for visibility and communication. The optimised ways of working it brings are essential to a work-life balance being maintained.
Let's explore how in more detail by taking a look at some of the biggest cultural challenges we face.
Employee burnout
For office and home workers alike, the pandemic has seen a rise in employee burnout with bigger ambitions and heightened pressure on workers to achieve them. This has led to longer, undefined hours.
The UAE is at the forefront of those trialling a new working week of 4.5 days, with 91% of workers saying it would have a positive impact on their mental well-being. Less hours does not mean less work either as there are massive efficiencies to be made in the world of construction. It's a question of quality over quantity, with a push to increase output not from longer hours, but improvements in efficiency.
Digitalising your systems eliminates time drains such as manual data entry and searching for information from your workers' days. Instead, their time becomes optimised and they avoid the constant, repetitive admin.
Talent retention and development
A working culture can suffer from a constant stream of talent heading out of the exit door, with employees in the Middle East more likely to change jobs than any other region in the world. Besides the wider implications, ongoing recruitment also consumes a great deal of your senior team's time through hiring processes and admin, all while they're needed for an extensive roster of project work.
Across the region, for 40% of leaders "retaining and attracting talent" was their biggest challenge. A move to construction technology can help this become a reality.
A misnomer of modern methods of construction is that it's only for the young and digitally trained. Yet the useability of construction technology puts this assumption to bed. My background in tech taught me that great technology is easy to use, and platform technology is something that fits into your day-to-day life, making things easier, not harder.
For those who want development, it can easily be scaled up and work in tandem with more advanced digital skills, or even 'green skills' focussed on sustainability. While for younger generations, of which construction is in dire need of, it can satisfy their digital appetite, and ensure any graduates with skills in digital design and data management still see construction as a viable employer.
Hybrid working culture
Arguably the biggest shift in working culture in the last decade, hybrid work is here to stay. A good thing, when nearly 7 in 10 UAE-based organisations believe they will lose staff and be unable to attract new talent if they don't address their hybrid work processes and plans. Eighty-five percent of companies saw a rise in productivity due to hybrid working.
But the benefits of construction technology don't stop at how it enables hybrid working in construction. They go so far as to put to rest any anxieties around a workforce separated from one another.
Having your team work in multiple locations can make communication difficult for businesses still adopting siloed systems to manage construction. Construction management platforms offer a single source of truth, connecting the site to the office – even if the office is at home, ensuring everyone has the same data in real-time.
This means your culture is more accommodating to those who might need to work from home, and doesn't make them question whether they're sharing the latest information – because it's there for all to see and access.
–
As we've explored, culture is a complex concept that means something different to each individual. When it comes to construction, the challenges to a positive culture are even greater; not to mention the mountain we're set to climb in the near future.
While cultural changes may start with leadership, construction technology is there to support the transition to a new and improved work-life balance by optimising workers' time and supporting their wellbeing and growth.
Platform technology takes this to the next level and puts the right tools in our hands to help build a positive working culture – something that'll serve us today, tomorrow, and for years to come.
To find out more about, please visit https://www.procore.com/en-ae/lp/smarter-construction