Written by Mohamed Swidan, Senior Director and Head of MENA, Procore Technologies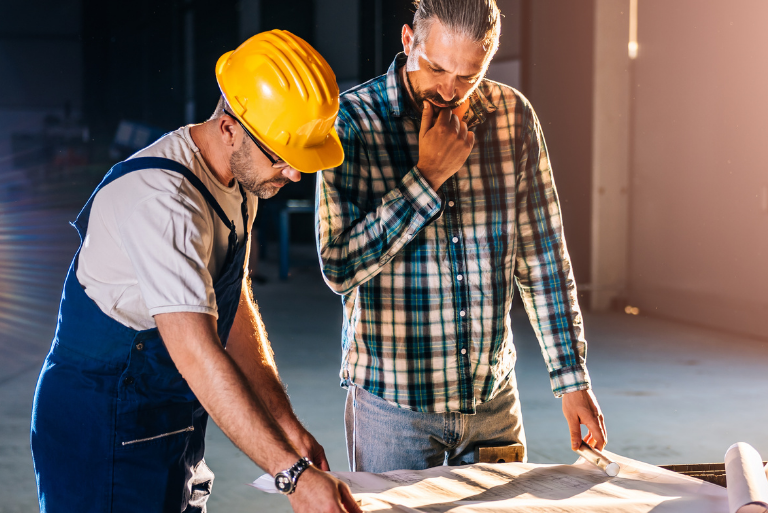 Construction in the Middle East has always been the embodiment of innovation.
One look at the region's collective skylines, and you understand how much ambition and unbridled ideas drive its construction industry. From the world's tallest building, to man-made islands and the first 3D-printed building; construction in the Middle East has always pushed the envelope in terms of what's expected and what's achieved.
But whilst innovation runs through our creativity and design, when it comes to our processes and digitalisation, it's a different story.
A worrying 71% of managers in the UAE are still using outdated manual construction tools, whilst almost half (46%) of companies are using point solutions – a poor comparison to joined-up and integrated platform-based solutions.
Our buildings might be representative of the future, but our processes are sadly stuck in the past.
You'd be right in thinking it's not really troubled the Middle East up to now. Whatever inefficiencies there are don't seem to have impacted our continued innovation.
But that might all be about to change, with 2022 ushering in a hugely ambitious and expectant period for construction companies. And if we don't bring our tools and processes in line with our creativity through digitalisation, then we risk cracking under the burden of enormous expectations.
Getting in shape for the future
Following the pandemic, countries around the world are cautiously tiptoeing into the future.
Yet the Middle East has taken a bolder route – setting itself bigger and better ambitions with the UAE's 2040 Master Plan and Saudi Arabia's 2030 Vision. Not to mention the Egyptian, Saudi and Emirati governments releasing 2022 spending plans which are expected to be catalysts for more growth in construction.
This highlights how integral construction is to these plans. According to the UAE Construction Industry Databook Series, it's expected to grow by 6.8% to reach AED245,982 million in 2022 – on track to reach AED286,350.5 million by 2026.
That's the good news. As for the bad – unless the construction industry innovates its processes sooner rather than later, it won't be at its potential for this crucial period in the Middle East's future.
That's because the expectations upon construction will bring further strain and scrutiny on its processes in the face of a burgeoning project roster.
One way processes can withstand this, and become further fortified and refined, is by having everyone working from a single source of truth such as platform technology. This reduces the risk of missing or inaccurate data, duplicated work and delays, and instead gives rise to collaboration and visibility.
Clearer, real-time insights into the status of construction projects are suddenly at the click of a button and the benefits of this are far-reaching. It not only brings confidence to a team and its stakeholders who are able to access a project's health at all times. It also keeps current projects on time and on budget.
Platform technology's ability to inform future processes is another reason it is integral to remaining innovative. As we know, true innovation never stands still, and by using quality data to implement processes effectively now, we're constantly producing predictive, meaningful and actionable insights that mean the more work we do, the more efficient we become. This is exactly what the future of construction in the Middle East needs.
What's holding us back?
So, why, despite this transformative effect it can have on construction, is digitalisation in the Middle East so slow going?
One explanation is that construction professionals are spoilt for choice – but not to their advantage. The sheer number of technology 'solutions' out there makes it harder for companies to know what's right for them and their business.
Point solutions in particular make finding the right technology a complicated (and congested) process, with plenty over-promising and under-delivering. Before they know it, their tech stack is overcrowded and not making life any easier.
This kind of technology also pays credence to the idea that tech in construction only overcomplicates what we do. Whereas this is something platform-based software wholly avoids.
Ease-of-use is key to its success, and helps adoption within a team. But it also helps with internal buy-in, as a senior team can happily witness its transformative power for themselves. This is how people's attitudes start to change and their estimation of technology turns it from a hindrance to a help.
Partnering with a platform provider that knows your industry inside and out is therefore critical to the successful implementation of construction technology as this helps define what ease-of-use looks like specifically for you.
To achieve a team's full potential with technology, the platform should seamlessly plug into contractors' day-to-day without disruption and streamline some of their most frustrating tasks. With an open API, it must also easily integrate with other, existing systems, creating opportunities within your processes, not obstacles. And beyond that, it needs to scale with your business whether we're talking about the volume of projects, complexity, or both.
This, especially for the Middle East, will be a major advantage.
The sky's the limit
Construction in the Middle East has a significant opportunity to level up and maintain its innovator status. It's impressive that the region's jaw-dropping output has been maintained, but we can do so much more if we allow ourselves to.
If we align the digitalisation of our construction industry enabled by platform technology with our lofty developmental vision, the sky really is the limit for what we can achieve.
We've never been intimidated by innovation, or change. And now we need to add smarter technology to this list. Despite the fear that it can change how you work for the worst, the right technology can transform them for the better. You just need to pick the right partner to achieve long-term goals.
How we've done construction up to now has served us well, but a new future calls for new methods. Because what got us here won't get us where we need to go.
For more information about Procore, visit www.procore.com/en-ae/lp/smarter-construction