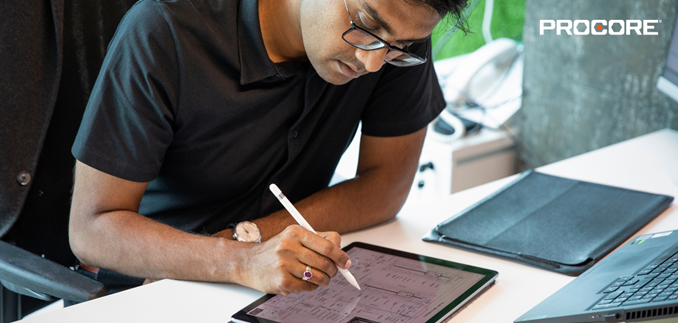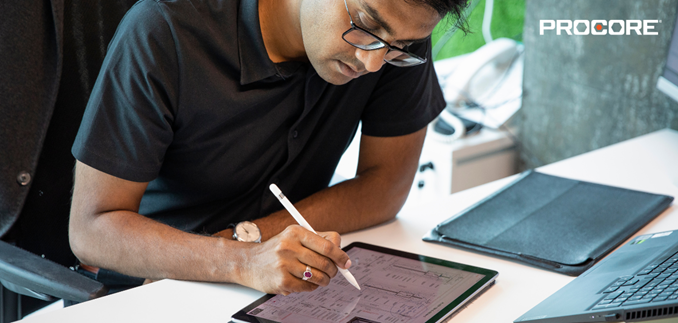 Verve remains a customer-focused tech innovator
The question for successful construction companies in the Middle East shouldn't be how do I maintain this success? Instead, it should be how do I amplify it?
That's because ours is a region that is constantly moving forwards with bigger and bolder ambitions. Never content with resting on their laurels, construction companies in the Middle East are instead the worldwide flag bearers of innovation.
For example, look no further than Dubai-based boutique fit-out business Verve. A Procore customer, Verve has enjoyed an enviable period of growth of late, with company turnover rising 252% since January 2021 and the average project value increasing from AED600,000 to AED1.85m. This for a company only founded in 2017.
People looking on might ask what its secret is. After all, these metrics are no flukes. Verve has achieved them off the back of excellent client relations and a desire to go above and beyond. All in an industry notorious for customer expectations that evolve on a near daily basis.
But while Verve's qualities are numerous, at the heart of them is one great enabler–technology.
Technology in construction
The value of technology has always been obvious in construction. For such a complex, often disconnected industry, dependent on compliance and productivity, technology can make performing at speed a reality.
And Verve has always been attuned to this, reaping the benefits to breed a heightened sense of collaboration, better visibility, ease of use, and time efficiencies. No latecomer to the potential of technology, Verve began life with it at the core of how it operates.
Any company like Verve might stop there, thinking the job is done. But its team knew this wasn't the case and what was really needed was a platform to get the business's technologies working in harmony.
Verve turned to Procore to provide just that; one single hub for projects and processes that offers a link between them and the team. This way, visibility is optimised, without coming at the expense of accessibility and ease of use. And the way everyone works is not only connected, but empowered.
You might think empowered is a bit of a stretch, but because platform technology prioritises real-time access to plans, notes, project status updates, and more–your team never loses sight of their purpose and how their work slots into the bigger picture.
As John Juanillo, Document Controller for Projects at Verve says: "With real-time access to plan changes, associated notes, and project status updates, regardless of where we all are, we remain tethered to every conversation."
Verve's second line of managers in particular feel the benefits of having extensive project knowledge at their fingertips. It creates an environment where information isn't siloed based on job title or seniority, and instead is accessible to all that need it.
This also creates a culture where senior teams no longer need to look over their employees' shoulders. Because, whether on an onsite visit or at a client pitch, team members can take the company knowledge centre with them. This is also a boon to career progression at a time when more workers are hungry for it than ever before.
John Juanillo continues: "Micromanagement has become a thing of the past as no one finds themselves in the dark or needing to ask questions about a project's health. It's all there to see at the click of a button."
These sweeping benefits are why we mustn't think of technology as the last step in future-proofing our business–but the first. The region's construction business is showing no sign of slowing down, so nor should we.
And Verve certainly isn't. After a period of huge success, the fit-out business only wants one thing–more of it. This means more streamlining of processes, more reduction of defects, and more quality delivered in less time. Combine this with a burgeoning roster of clients and you might expect they're living in fantasyland.
But this attitude is symptomatic of their hunger to deliver more. And these ideals are possible because they've readied themselves for unrestricted ambitions with platform technology. Now there's nothing standing in the way of them remaining agile, true to their core values, and delivering knock-out customer experiences.
To find out more, please visit https://www.procore.com/en-ae/casestudies/verve-design