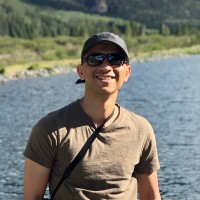 Risk is a constant when it comes to construction projects of all types and sizes. The variables at play are countless, ranging from unpredictable weather events, labor shortages, and supply chain disruption to unexpected global health, economic, and geopolitical events
The engineering and construction sector historically has largely adopted an ad hoc approach to project risk management, especially as it relates to project schedules and delivery timelines. As a result, risks are often identified too late in the game, leaving fewer options and less runway for remediation.
This approach contributes to endemic cost overages and schedule delays. According to the Project Management Institute's 2020 Pulse of the Profession Survey, construction organizations waste an average of $127 million for every $1 billion spent on projects and programs due to poor project performance.
In addition, the industry lags behind others in the percentage of organizations that place a high priority on developing a comprehensive value delivery capability that allows for quick adaptation to changing market conditions.
While the risks are real, so are the benefits of effective mitigation strategies. Organizations managing construction projects (and portfolios) are increasingly looking for ways to incorporate more robust risk management practices with minimal disruption to business processes.
Today this is not only possible but readily achievable with the right project and portfolio management strategy and technology.
Toward an effective risk management strategy
What does an effective strategy encompass?
First, it's important to consider risk management at both the project and program level. In this case, we'll define a project as a one-off initiative, bound by distinct cost, resource, budget, and/or time-constraints.
We're defining a program as a group of interconnected projects that complement and build on each other—often working toward a larger, long-term goal.
Managing risk only at the project level leads to a limited view of performance that can prove challenging to the enterprise. One project may be running ahead of schedule and have excess resources. Another, perhaps higher-value project, might find itself in exactly the opposite situation.
Without a broader focus on assessing risk that elevates visibility to the program level, teams cannot optimize resources and adjust plans to ensure successful outcomes across projects. A project-level only approach also reduces the likelihood that organizational learning will be applied across initiatives.

Five steps to better construction schedule risk management
At both the project and program levels, the guiding principle is to identify risk early and evaluate often. We have defined a five-step process to meet this need:
1) Identify the Risks
Ideally, at the start of a project or program, the management team meets to identify potential risks. While often overlooked, it's important to consider that risks can be both threats and opportunities.
Is there a threat that weather conditions could delay construction? Or, is there an opportunity to accelerate the schedule?
Since it's impossible to identify and manage every risk, the team must agree on those events most likely to occur and have the greatest impact. These are the factors that they will monitor and seek to manage.
2) Assess Your Exposure
The team then needs to determine the likelihood of each risk occurring along with the potential impact on schedules and costs, resulting in a risk score where risks that are more likely to occur and/or have a significant impact score higher.
During this phase, teams prioritize how they will manage specific risks, which is particularly important for large projects and programs that can have hundreds of potential risks.
Monte Carlo simulation capabilities are essential to this process, allowing users to create and run various what-if scenarios by changing key variables.
While Monte Carlo analysis can be conducted via a spreadsheet, this approach is not suited to managing large, complex projects with thousands of data points that can change frequently, including calendars, resources, and relationships between them.
It is also not suited to conducting risk analysis across far-reaching programs.
3) Determine a Response Strategy
After scoring each risk, the team should determine specific actions they could take to mitigate the highest priority risks. This process requires the ability to model and assess what-if scenarios in determining the cost/benefit of each possible risk mitigation strategy.
In some cases, a specific risk factor cannot be avoided or controlled. For example, an urgent project must move forward during the time of year and in a region where inclement weather is unavoidable.
While project managers cannot change the risk of inclement weather, they can lessen the impact on the project by building in adequate schedule, labor, and supply chain contingencies.
4) Communicate for Visibility
Once risks have been identified and assessed and mitigation strategies defined, this information needs to be communicated to stakeholders. This process should be viewed as an opportunity to demonstrate a proactive approach and efforts to keep project risks under control–even with respect to issues that are not entirely controllable.
For contractors, such communication also serves as a forum to discuss with the project owner the risks, the mitigation strategies, and potential impact on the schedule/cost of the project.
5) Monitor, Adapt, Repeat
Risk is not static; it continues to evolve, sometimes rapidly. As such, program leaders must build in regular assessments and continue to adapt their strategies as conditions change.
While risks cannot be eliminated, general contractors taking a methodical and collaborative approach to risk management will be better equipped to handle threats or opportunities as they arise during the project life cycle. With more information about each risk and the impact of various mitigation strategies, project managers can make more informed decisions about the best path forward.
For example, if the probability of a labor shortage in the near future is great, the team may determine that the cost of overtime needed to keep the project on schedule is less than penalties incurred if a project comes in late. These same decisions can be made at the program level, where a manager may decide to pause a specific project in the portfolio to allocate resources to another project that presents higher risk and cost impact.
Putting it all together
Risk assessment and management requires the integration of dynamic and diverse sets of information, including budget, cost, and schedule data. It's not a process well suited to a siloed, spreadsheet-based environment and requires a level of collaboration and centralized data management.
This will help ensure that everyone has the needed visibility across projects to identify issues, understand interrelationships between activities, and promptly take steps to mitigate impact on your projects and programs.
Learn how Oracle Primavera Cloud can help elevate your risk management capabilities to deliver more successful and profitable project outcomes.